The mission of Park County School District No. 6 is to guarantee all students learn at high levels through work that is purposefully designed to be relevant and engaging within a supportive environment.
When viewing the policy index above, you may also download and print this document utilizing the download icon. You will find the download and print icons when hovering over the top right portion of your screen.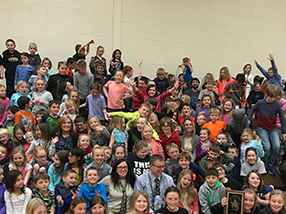 We the board, administration, faculty, staff, and students constitute the Park County School District No. 6. It is our philosophy that in our democratic society, there have been and are those individuals who have and so desire that our way of life be perpetuated in the most free and intelligent manner when all youth have equal opportunity to receive their instruction and training in an atmosphere conducive to mental, physical, and moral growth.
We welcome you to view all of our board policies, including those currently under review, on this page.
POLICIES, PROCEDURES, AND REGULATIONS