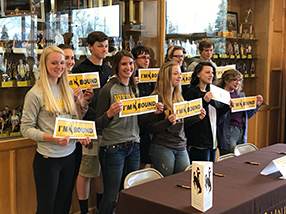 FREQUENTLY ASKED QUESTIONS
Are you looking for answers? We've responded to some of your most frequently asked questions below. If you need more details, we encourage you to stop by or call the district office. You may also contact the front office at any one of our schools with your questions.
How do I register my child at a Park 6 school?

Do the schools offer breakfast and lunch?

What if my child requires medication during the school day?

What is PowerSchool and how do I get a username and password to use it?

What do I need to do if my child will be absent from school?
HOW DO I REGISTER MY CHILD AT A PARK 6 SCHOOL?
We are thrilled to welcome new members to our community! Please visit our Registration page for the information about registering your child at one of our schools. You may also download and print a copy of the registration forms and bring the completed forms, together with the required documentation, to the main office of the school your child will attend.
DO THE SCHOOLS OFFER BREAKFAST AND LUNCH?
We operate an excellent nutrition program at each campus. Our cafeterias serve breakfast and lunch every school day for a reasonable price. We also participate in the federal free and reduced price lunch program for those who qualify. For more information or to apply for free/reduced meals, see our Nutrition page.
WHAT IF MY CHILD REQUIRES MEDICATION DURING THE SCHOOL DAY?
Our school nurses will administer medication in accordance with state regulations and with physician and parental approval. Please complete our medication authorization form, and bring medications in the original, labeled packaging to the front office. You will find the medication form along with other information about our dedication to your child's health and wellbeing on our Student Health page.
WHAT IS POWERSCHOOL AND HOW DO I GET A USERNAME AND PASSWORD TO USE IT?
PowerSchool is just another way we keep communication between home and school strong. It provides you with almost real time access to your child's grades, attendance history, and other important information. To receive your login information, please call the front office at your child's school.
WHAT DO I NEED TO DO IF MY CHILD WILL BE ABSENT FROM SCHOOL?
If your child must miss school, please call the school office on the day of his/her absence. If a student has to leave school early, a parent or guardian must come to the front office of the school to sign him/her out.