NEW STUDENT REGISTRATION INSTRUCTIONS
To make the registration process smooth and seamless, please see the following instructions.
FREE & REDUCED MEALS APPLICATION
IMMUNIZATION REQUIREMENTS
We require all students enrolled in our schools to be immunized in accordance with state law. We will verify your child's immunizations at the time of registration.
STUDENTS RESIDING OUT OF PARK #6 DISTRICT BOUNDARIES
For students who do not live in the Park County School District #6 Boundaries, we need the following application to be filled out for approval by the Park County School District #6 School Board.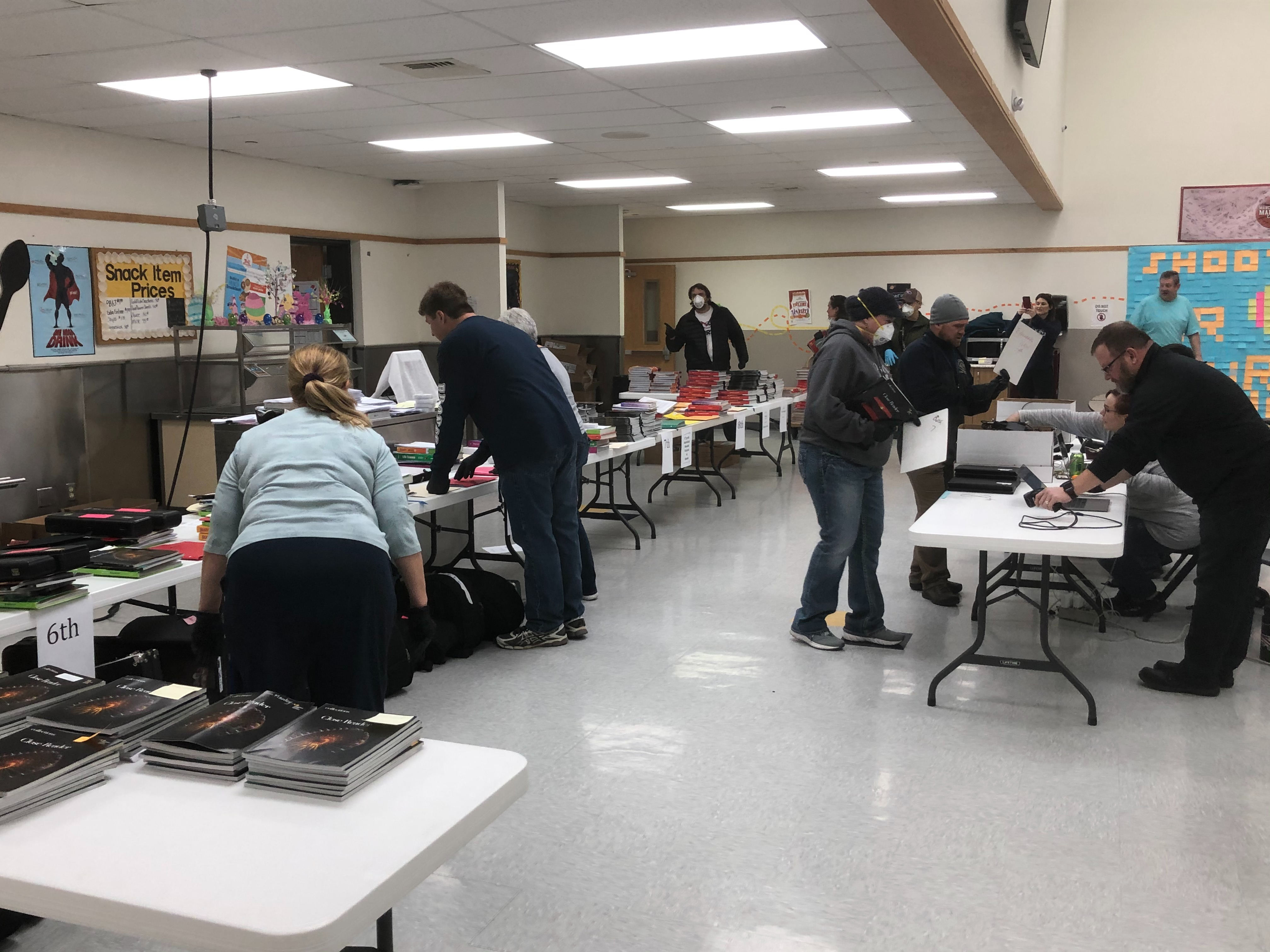 NEW STUDENT REGISTRATION FOR 2022-2023
Congratulations on your decision to enroll your child at one of the schools in our great district! Whether your child is entering school for the first time or is transferring from another district, we have what you need to get started. Welcome to Park County School District 6! Please note: the information on this page only applies to registering new students with the district.
New student registration is now open for 2022-2023.
PLEASE CLICK HERE to begin registering your child(ren).
This registration process is intended to get most of the information the district will need from you for your child to start school. Due to this, please plan on 20-30 minutes to register your child. There is a link to some helpful instructions on the left-hand side of this page.
*If you are having trouble with the online registration or do not have access to a computer, please call the district office to create an appointment to come in and complete the registration.
Please note: the registration is not complete until you are able to click the submit button and get a confirmation page that your child's registration has been submitted. Once the registration is submitted it will be directed to the appropriate school and they will contact you with additional information about getting your student started in school.
The online registration asks you to upload copies of the following documents. We ask that you try to upload them (you can upload pictures or scanned PDFs) as this will help the district have what we need to prepare for your child to start school. If you are not able to upload them please continue with the registration and we will get these documents from you prior to your child starting school.
Child's original birth certificate

Any out of state immunization records

Records Request from Previous School (if your child attended school in another district prior to the 2022-2023 school year)

Any legal documents we will need (custody documents, etc.)
We will attempt to place elementary students at the school in your neighborhood or at the school you request; however, this is not always possible due to the policy requirement that class sizes be balanced across the district. A building principal or secretary will inform parents of new elementary students of their school assignment by phone.
KINDERGARTEN REGISTRATION
If you have any questions about the registration process or problems accessing the online form, please feel free to contact our district office by calling 307-587-4283 or emailing cortniebroadus@park6.org.