Stay connected with the work of our school board by viewing upcoming meeting agendas and past meeting minutes.
Upcoming Agenda:
Board Meeting Minutes: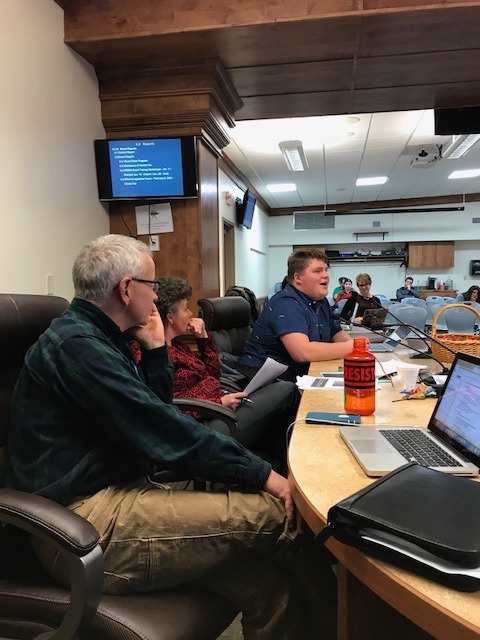 The individuals on our school board are elected community members who volunteer their time for the benefit of our school district and the students who attend our schools. They assist the district in planning, budgeting, and implementing school programs and help ensure fiscal responsibility.
We will update our Governing Board page regularly with meeting agendas, minutes, and video links.
The Park County School District Governing Board holds regular meetings on the third Tuesday of every month unless otherwise noted. Work sessions take place on the first Tuesday of each month unless otherwise noted.
We welcome the public at our monthly meetings. Please see our district calendar for times and dates, and check this page regularly for agendas. We invite community members who cannot attend in person to view past meetings by following the video links on this page.