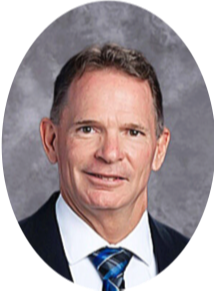 Vernon Orndorff, M.Ed.
Park County School District 6
919 Cody Ave.
Cody, WY 82414
(307) 587.4253
Email Mr. Orndorff
A MESSAGE FROM OUR SUPERINTENDENT
Superintendent's Note
I am inspired to see the growth of our exciting and transformative educational initiative that will shape the future of learning within Park County School District 6 during the 2023-2024 academic year. We are so fortunate to have such dynamic leadership with our Board of Trustees, Principals, Directors, and Professional Educators. We are ever so grateful for the service of our professional support staff. The 2023-2024 school year will mark a new era of educational excellence, as we bolster Standards-Based Instruction and Learning, Innovation, Critical Thinking, Active Learning Spaces, and Classroom to Careers, throughout PCSD 6.
In line with our unwavering commitment to providing the best possible education to our scholars, our professional educators, staff, and administrators will continue to challenge the status quo and redefine the learning experience for our entire school community. High-quality instruction and learning will be anchored in the principles of standards-based classrooms, ensuring that our students meet and exceed academic benchmarks setting our scholars up for a bright and prosperous future. Through innovative pedagogy, we will emphasize a student-centered approach, as our professional educators plan engaging lessons and foster creativity, problem-solving, and adaptability, equipping students with the skills needed to thrive in an ever-changing world.
The culture of learning in PCSD 6 supports critical thinking. We believe that critical thinking is the cornerstone of meaningful learning. Through thought-provoking projects and challenges, we will encourage our scholars to explore, analyze, and question, empowering them to become lifelong learners. Providing active learning spaces, our classrooms will be transformed into dynamic environments that inspire collaboration, curiosity, and exploration. Through exploration and innovation, we aim to ignite the love of learning in every student, transforming scholars from consumers of education and technology into creators, innovators, and problem solvers.
As we continue bridging the gap between academia and real-world application, PCSD 6 Classroom to Careers initiative will offer K-12 scholars hands-on experiences, internships, and mentorship opportunities, setting them on a path toward fulfilling and successful careers. Supporting the PCSD 6 Classroom to Careers initiative we recognize that education is a collective effort, and community involvement is central to our success. We are ever so thankful for our partnerships with local organizations, businesses, business leaders, civic organizations, and elected officials, enriching the learning experience and promoting community pride.
Park County School District 6 is excited to work alongside our scholars, parents, and community to embark on this transformative journey together. This joint effort is shaping the future of education within the Park County School District 6. Let us, as a united community, empower our students to reach their fullest potential and become the leaders and innovators of tomorrow.
Thank you for your unwavering support and dedication to our schools and the children we serve. Together, we will serve all individuals in finding their passion, growing their passion, and making a positive impact in the world.

www.park6.org
-Vernon Orndorff
Proud Superintendent-Park County School District 6