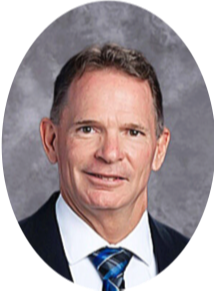 Vernon Orndorff, M.Ed.
Park County School District 6
919 Cody Ave.
Cody, WY 82414
(307) 587.4253
Email Mr. Orndorff
A MESSAGE FROM OUR SUPERINTENDENT
Superintendent's Note
Park County School District 6 is a progressive early learning through 12th-grade school district in Cody, WY. We serve over 2000 scholars at Cody High School, Heart Mountain Academy, Cody Middle School, and our elementary schools, Eastside, Livingston, Sunset, Valley, and Wapiti. We strive to cultivate a collaborative, supportive environment while building capacity where everyone can discover their passion, grow their passion, making a positive impact in the world. Our instructional leaders and professional educators blend the science of teaching and the art of teaching providing choice learning opportunities with real-world experiences. Through our classroom-to-careers, Flagship programs, and partnerships with local business leaders, we support our community in transforming future career opportunities for our scholars.
https://vimeo.com/811112994
www.park6.org
-Vernon Orndorff
Proud Superintendent-Park County School District 6