Attention CMS School Community - With the recent installation of the Park County Mask Mandate, please be advised that students, parents/guardians, fans and community will need to have a mask on during all school functions, activities and sporting events. Please be prepared to abide by these rules for the safety and well being of our school community.

It is Cody High School Bronc football championship game day-12:00 pm at Spine Vannoy Field! Bring your game day ticket, a mask, your blue and gold colors and a cheerful spirit. Good luck and Go Broncs!

CMS Kids First Parent Group is selling Domino's Fundraising cards as a fundraiser for the group. Money raised will be used to support needed school materials to support teaching and learning. Please see the front office for a card.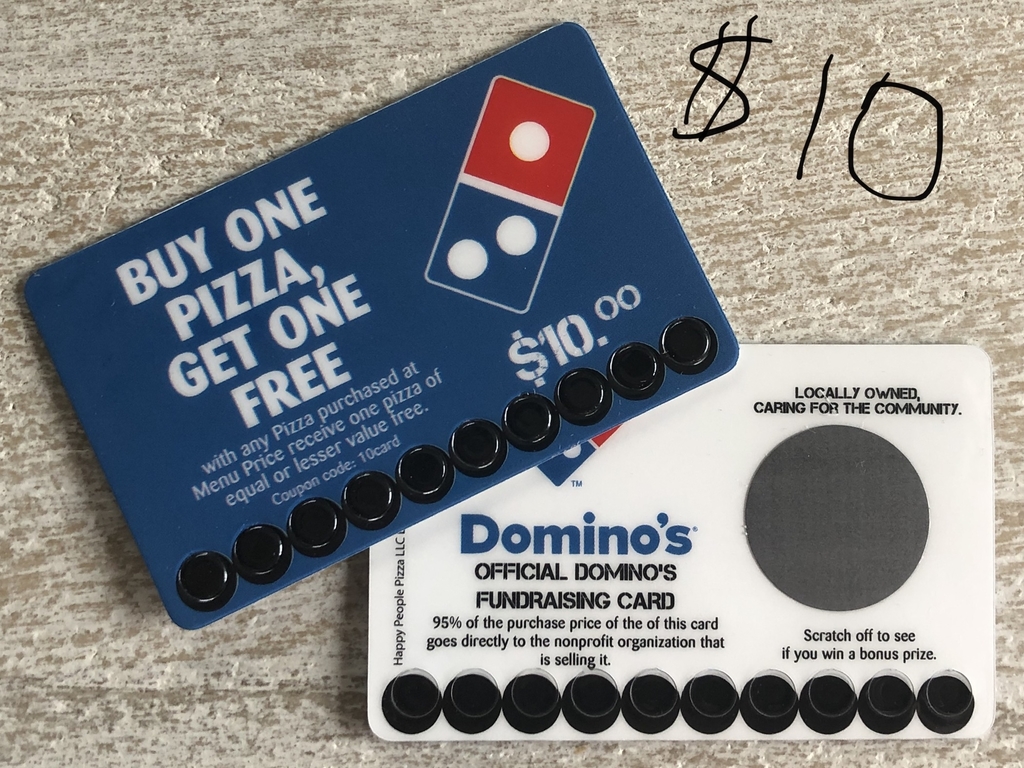 Happy Veterans Day! Cody Middle School is forever thankful to all of our Veterans!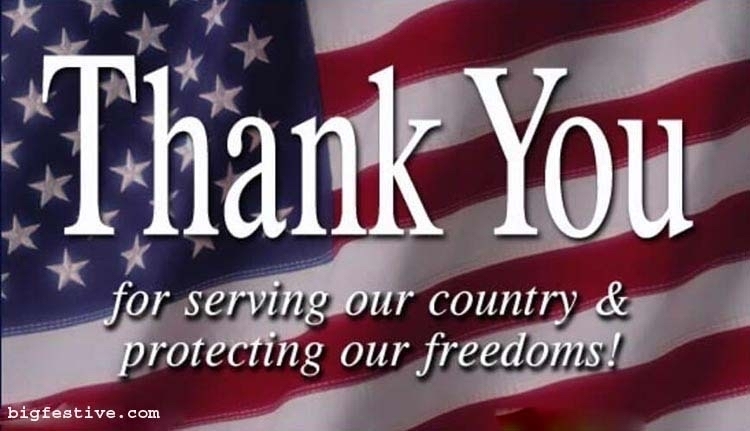 A reminder that our students and staff are asked to dress in red, white and blue colors today if possible. We are shooting photos and video throughout the day that will be used to recognize our appreciation for the upcoming Veterans Day recognition. Thanks for your help and remember to vote if you can!

A message to our Cody Middle School Families and staff from our Student Council Halloween is quickly approaching, and CMS Student Council wants to provide a safe way for students to still have fun on this Halloween Eve during school! Students may wear Halloween costumes to school on Friday, October 30, 2020. There will be a costume contest that students may participate in and a vote held during Advisory. Students interested in the contest should go to room 308 when they arrive at school, before 1st period, to have their picture taken. Individual and group costume pictures will be uploaded to a Google Form for voting purposes. Those participating will also go on the stage during their lunch period for their peers to clap and cheer. Winners from staff and each grade level will receive a prize, and the advisory classes with the winners will receive a trophy to keep until next year's contest! Have fun and be sure to see the Costume Guidelines below. All costumes must adhere to the following conditions: CMS dress code enforced – no bare midriffs or "revealing" clothing, appropriate shoes must be worn, etc. You must be able to sit, walk, breathe, see and hear! (no masks that cover the entire face). You may bring your mask for the picture if you are participating in the contest. Eye Masks that cover just the eyes will be allowed as long as they are no larger than what a pair of sunglasses would obscure. Face paint/Make-up is allowed as long as it conforms to the other costume guidelines. Costumes cannot promote use of drugs, alcohol or weapons of any kind! No real or pretend "prop" weapons such as water pistols, knives or swords! All school rules will be enforced (i.e., no bikes or skateboards, etc.) Costumes may not be offensive or inappropriate in any way, which will be determined by school administration. Sincerely, CMS Student Council Kassi, Dalton, Harper, Jake, Emilia, Reed, Emma, Zandy, Avery, Jillian, and Bea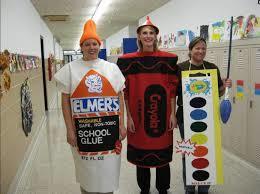 Student photo retake day will be October 22nd, in the morning from 8-9:30 am. This is for any student that was absent on our original photo day or for those students wanting retakes.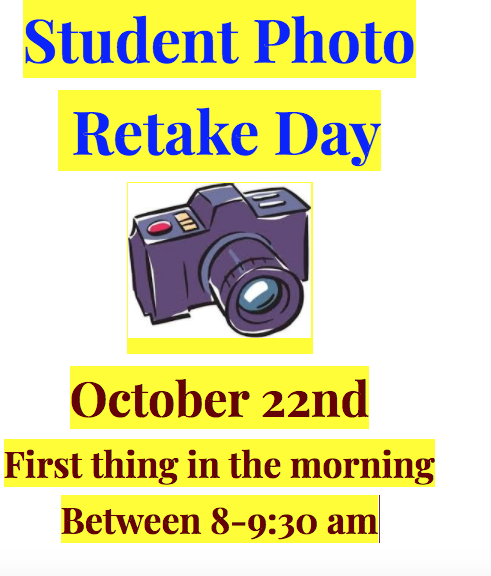 To our CMS families and staff --- PCSD#6 will still be honoring our Veterans this coming Veteran's Day. It will not be a large gathering, rather it will be virtual. For the rest of the month of October, the CMS Student Council will be doing a fundraiser called Quilts for Veterans to raise money for the Bighorn Basin Honor Quilts project. Please read more about this wonderful project on the email that was sent our earlier this morning ... The Student Council is asking that students "build a flag" in their advisory classes by purchasing a red, white, or blue heart for 50 cents each. This fundraiser will begin this Wednesday, 10/21, and the advisory class with the most money by Friday, 10/30 will be given a pizza party! If you know of a veteran who would benefit from the gift of an Honor Quilt, please contact Debbie Vold with Families on the Frontline at 272-4294. We appreciate all your help and support and look forward to this competitive fundraiser! CMS Stuco

CMS Parents/Guardians-Please ensure that your child has a water bottle provided from home. We only have bottle fill stations operating at this time due to COVID-19 issues & we no longer have bottles or cups to provide to students. Your help and support would be most appreciated!

No school for students on Monday, October 12th.

Please see this opportunity for you to join our Astronomy Club for an upcoming meeting.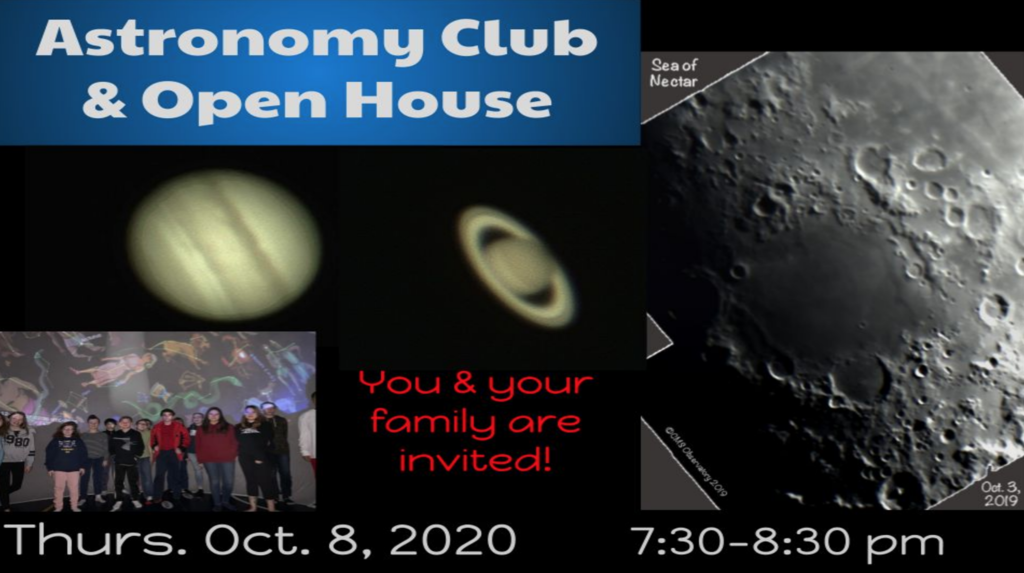 CMS Parents/Guardians- Wrestling (6th-8th grade) will begin at CMS next week on Monday, October 12th. Girl's basketball (7th-8th grade) will begin on Monday, October 19th. Please be sure your child has a physical, an Activity Clearance form and has paid the $35 fee.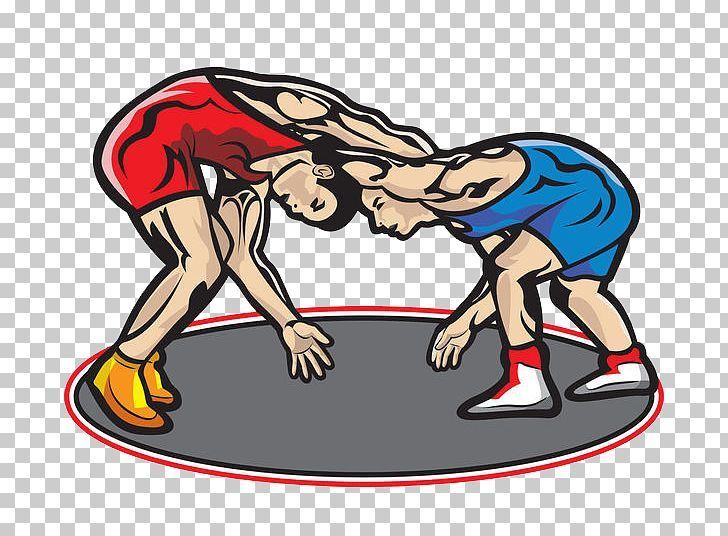 CHS Homecoming Parade is today at 2:00 pm. Please remember that if your child plans to attend the parade or volleyball or football games tonight, they are to be in the presence of an adult. There will be a student section at the football game tonight.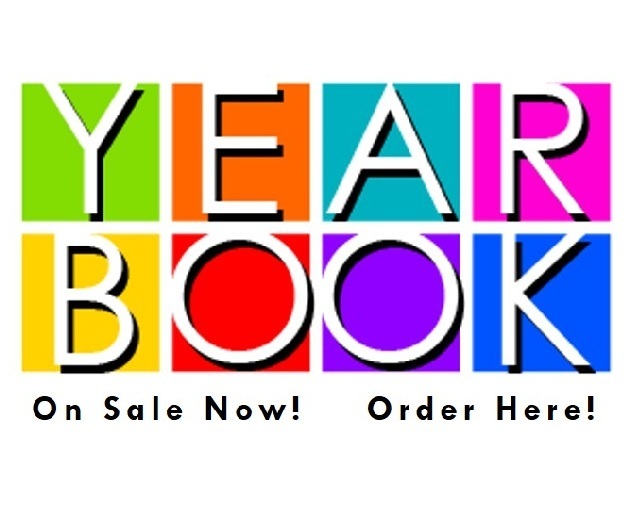 Dear Students, Parents/Guardians and Staff- Here is the Homecoming week schedule of spirit and fun. Please feel free to join in the fun. Dress Like…... Monday, 9/28 : White out day Tuesday, 9/29: Movie day Wednesday, 9/30: Wild West Thursday, 10/1 : Rock Bands *Grunge *Metal * Hair * Boy Friday, 10/2 : Blue and Gold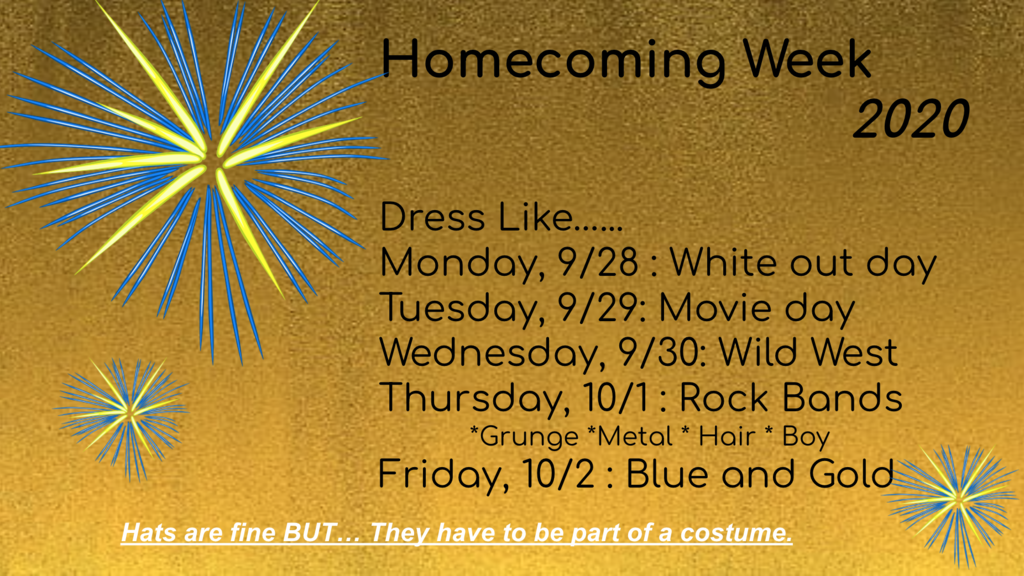 Dear Parents/Guardians- NJHS The NJHS meeting for Friday, September 18th has been cancelled. Please have your child read the email shared from the NJHS Advisers. Student Council Homecoming is 2 weeks away. CMS Student Council is very involved in this. If you are interested in supporting or serving as a CMS Student Council representative, please pick up a packet as soon as possible from the front office, Student Services, or GATE classroom (Room 308). Deadline to apply is Friday, September 25, 2020. If you have any questions, please contact Mrs. Class (
gretlclass@park6.org
) or Mrs. Merager (
teresamerager@park6.org
). Thanks!

Dear Parents/Guardians-Due to the current air quality index in Cody, we are keeping students indoors at this time during the school day. This applies to P.E. classes, other school classes and Lunch and Lunch recess. We wanted to make you aware of this modification for today.

Dear CMS Parents/Guardians and Students- Please see the attached Activity protocols that have been established for our CMS sports and other activity events. It is essential that our students, parents, staff and visitors follow these in order to allow us to host events.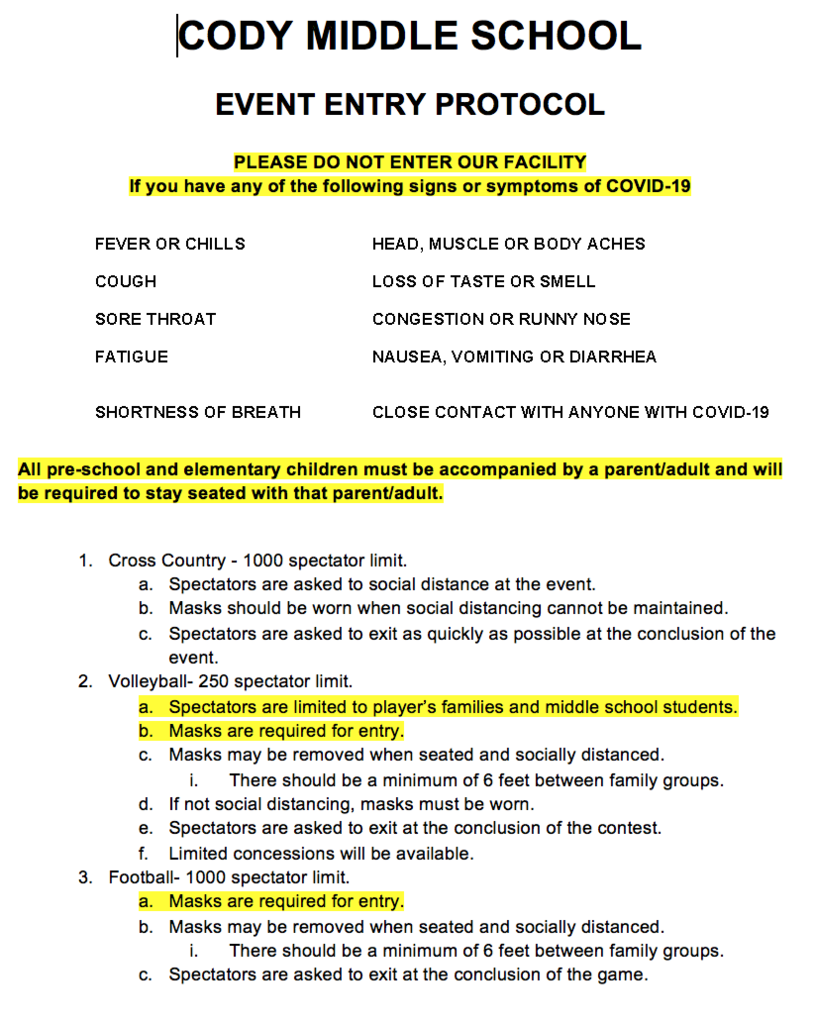 CMS remembers! Love, honor and respect to all that were lost!