Dear Parents/Guardians- I want to let you know that our district Smart Start and Administrative team has met to detail further decisions and actions to ready for the beginning of the school year. It is important to understand that we will strive to put in place the safest and most prudent plans; however with new and updated information continually being made available, plans may change as our teams determine and decide what the most effective plan should look like. The following actions should help us to reduce potential direct contact issues within the school building and keep students and staff more safe and better able to social distance within our building. A significant change that I want to share is that students will not be utilizing school lockers this school year. Students will be allowed to keep their school materials and personal items in a backpack or other type of carry bag. It is important to understand that for the safety of students, we want students to limit their supplies and books to essential items as they will also be carrying their Chromebook as well. Additionally, students will not be dressing out or using lockers for their physical education class. Our drinking fountains will be disabled but we ask that students bring a water bottle to use our bottle fill stations that are available around the school. We are currently in the process of adding a couple more bottle fill stations so students have hands-free access to water refills when needed. As mentioned in a previous communication, the district will be providing two gaiter-style face coverings for our students and staff. It is imperative that students and staff have one of these or a face covering of your choice that can be used throughout the school day when physical distancing of six feet or more is unattainable either in or outside of the building to include school buses. These face coverings will be expected to adhere to our Student Handbook rules and expectations. If a student does not have a face covering, they will be issued a 'loaner' to use for the school day. Also, visitors to the building will be asked to have a face covering if you enter the building office or beyond. A new practice will be for student item drop-off and student check-out to be at the slider window in the first vestibule at the front entrance. This will allow for us to limit the number of people in the office area due to the limited size and volume of daily student and staff traffic. If you have a meeting or you are planning to volunteer or have other business at the school, please buzz in to the office and sign-in as normal but be sure to have a face covering to enter the office and school. We are working to schedule an on-site visit for our incoming 6th and new 7th and 8th grade students to view the building, classrooms, and meet the staff. This date and time will be finalized in the very near future and shared out to our families. We will also share more information about student schedules as well. Please remember to register your child/ren for this current school year. If you didn't receive a letter from the school detailing this on-line update, please contact Mrs. Brenda Farmer at CMS. The phone number is 307-587-4273. As always, please don't hesitate to contact the school with any questions. Again, if you have not downloaded our school app, please do so by searching Cody Public Schools - Park 6. This is access to our mobile website. You may also search the web at:
https://park6.org
(District) or
https://cms.park6.org
(CMS). You can follow us on Facebook at Cody Middle School or on Twitter at @cms_codywy to have routine updates and announcement sharing for your convenience. Thanks so much and I want you all to know that we are so excited to get our students back into the building. There is a lot of work between now and then, but we are doing everything in our power to make this as smooth, safe. and effective teaching and learning plan as possible for everyone. Working together, we know we can make every day be better than the last. Thanks for all of your support for your child, our school, and district. It is much appreciated! Sincerely, Mr. Merager, Principal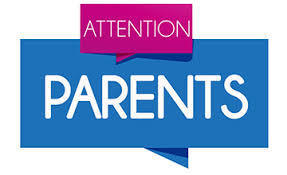 Dear Students, Parents/Guardians and School Community Members- We know this school year will be an extremely unique and challenging time for everyone, especially as we continue to deal with the COVID-19 conditions and guidance changes. I want to assure you of our commitment to the safety of all students and staff of PCSD #6 and Cody Middle School. The Superintendent is in constant contact with our local and state health agencies and will continue to act in consultation with their recommendations. With that said, our current plan is to provide in-classroom schooling to all of our students with some modified stipulations being put in place for the safety of all. I want to share that we also may have to move to a short-term blended format of teaching and learning should we be required to do so by the state or local health agencies for a period of time. The district is finalizing our Smart Start Reopening Plan for the state of Wyoming and you will have access to this very soon. Additionally, we plan to share more information about how our practices will look similar and how it may be different during the start up and over the course of the year for our students, staff and school families. Please realize that all planning will be subject to change based on the safety and effective practices needed to support everyone in the building. This work has been a monumental effort on the part of our Central Office Administration, building administration, teachers, staff and the Board of Trustees as well as with strong partners such as our students, parents/guardians, and community representatives. With this said, we all recognize the importance of in-person learning with our trusted teaching and support staff is the ideal approach for educating all of our students. However, in the middle of this global health crisis, we have been forced to reassess and ensure we are not only providing the highest level of educational opportunities but also keeping the health and safety of our students and staff as our primary objective. At this time, we plan to bring everyone to school on a daily basis while strictly adhering to the Smart Start guidelines that the state of Wyoming established in conjunction with safety, health and medical experts. The guidance includes recommendations about important hand sanitizing, temperature screenings, proper facility cleaning practices, social distancing and the wearing of face coverings when remaining six feet apart is unsustainable. Each of our buildings has crafted and established a list of plans and protocols designed to mitigate the spread of COVID-19 in our buildings, busses and in areas of school activities. Please understand that face coverings will be required for students and staff to have on their person but will only be required to be used when unable to safely stay six feet apart or farther. If students or staff choose to wear them full-time, they are absolutely allowed to do so. We will attempt to use outside areas for learning when possible as we know this greatly reduces potential transmission opportunities. The district will be opening our on-line registration for new and returning families beginning very soon. Please remember that every family needs to go in and establish or edit current contact information and share other required data for your child/ren. Cody Middle School is looking to have an opportunity for our 6th grade students and new families to come and see the building and classrooms before the start of school. We are hoping to make this possible soon but we are working around obvious COVID-19 issues, construction projects and seasonal cleaning and maintenance tasks. Please be on the look-out for new information about this. A reminder that the first day of school has been pushed back to August 31st for students. Take care and best wishes as we continue to move ahead with the start of the 2020-21 school year. Please don't hesitate to contact the school if you have any questions. Mr. Merager

Dear CMS families- The Board of Trustees approved the proposed calendar change at last night's board meeting for the 2020-21 school year. With the change, the first day of school for students will be August 31st. Please note the change for your calendar and for planning purposes. Additionally, the district is currently finalizing a plan in for the upcoming year and will be sharing updates on this very soon! Please stay tuned.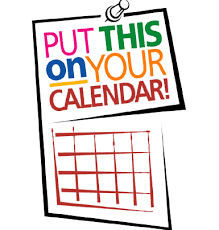 Wishing everyone a fun, safe and relaxing Independence Day! Enjoy your festivities and remember to stay safe and well.

Congrats to Mrs. Kirkham on receiving her Wyoming Coaches Association Coach of the Year recognition! We are proud of you!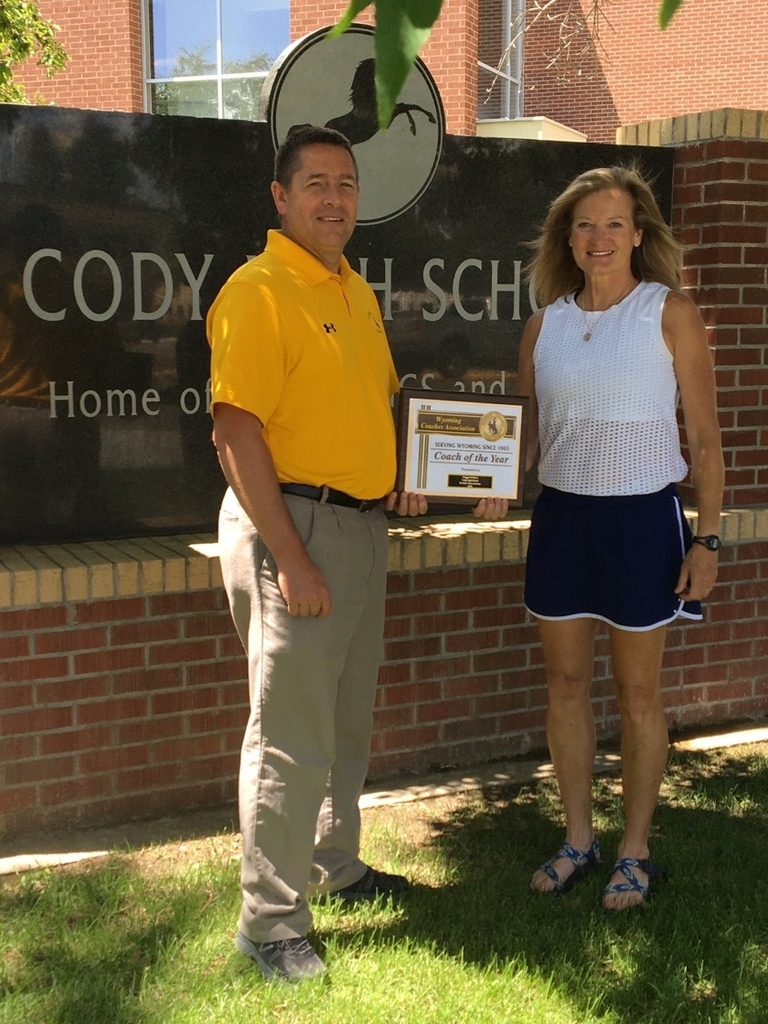 We hope your summer is starting off with a bang. As you ready for the Cody 4th of July festivities, please recognize the increase in diagnosed COVID-19 cases and please attempt to mitigate further issues by continuing to practice safe protocols in the community. This will help us as we get closer to our 2020-21 school year. Also, please consider following us on Twitter for outreach and school related information: @cms_codywy

Today we recognize Juneteenth. Please acknowledge, appreciate and honor!

Reminder that today's meal pick up will be from 11:00-12:30 at Mentock Park.


Sport Physical Opportunities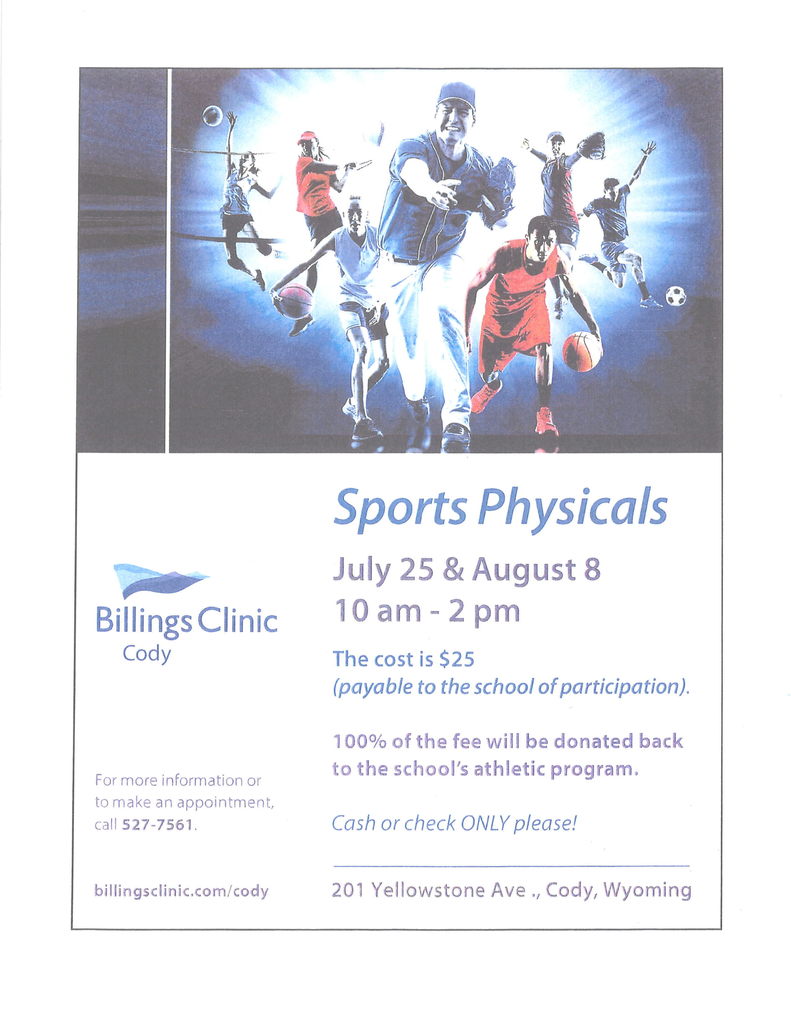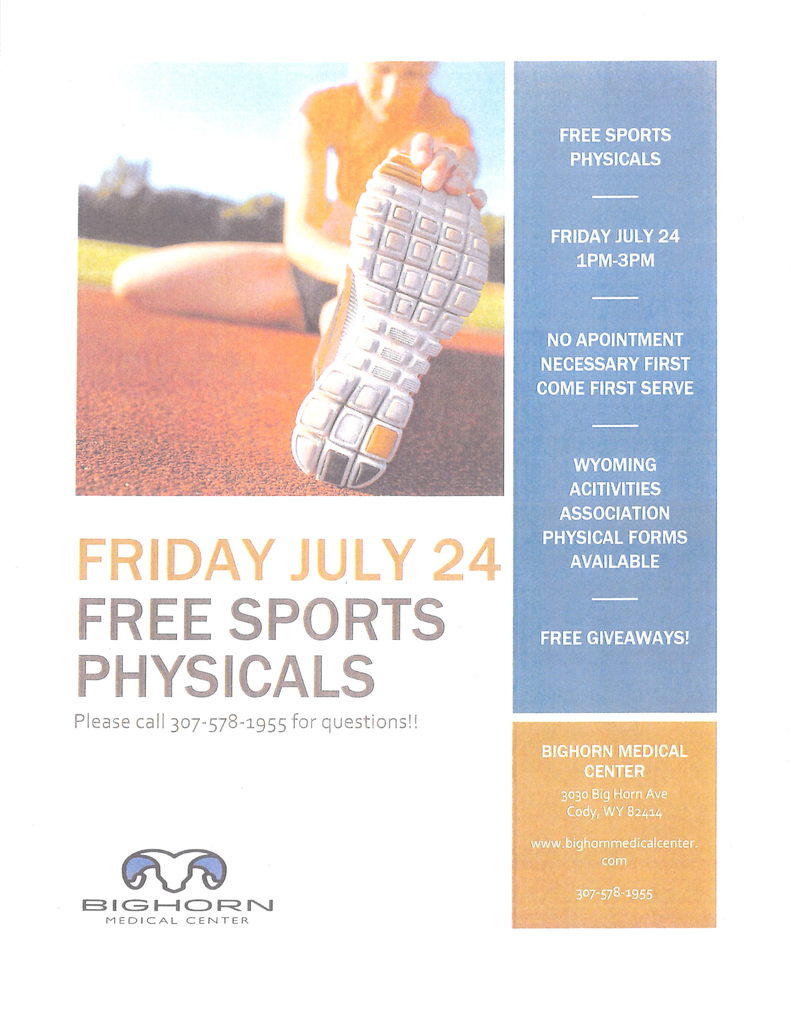 2020-21 Sports Information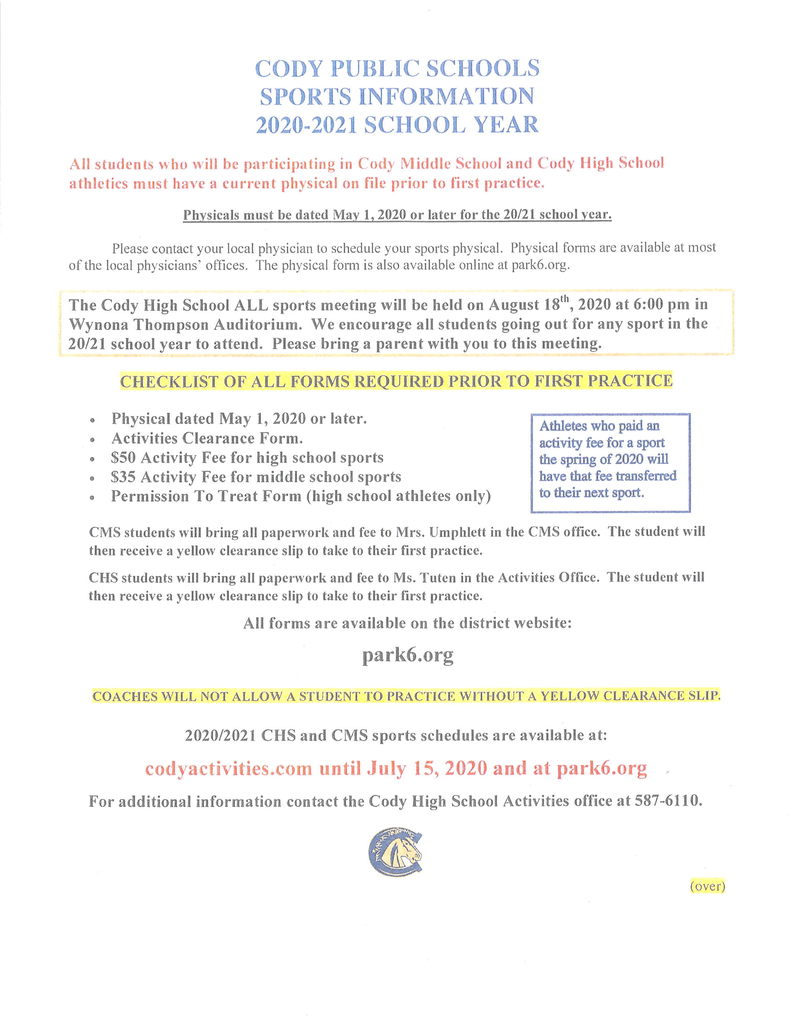 Thank you to all of our students and families for your response with our building Chromebook and school materials check-in. It was greatly appreciated! We want to wish you a blessed summer and remember to grab a book and enjoy some relaxation!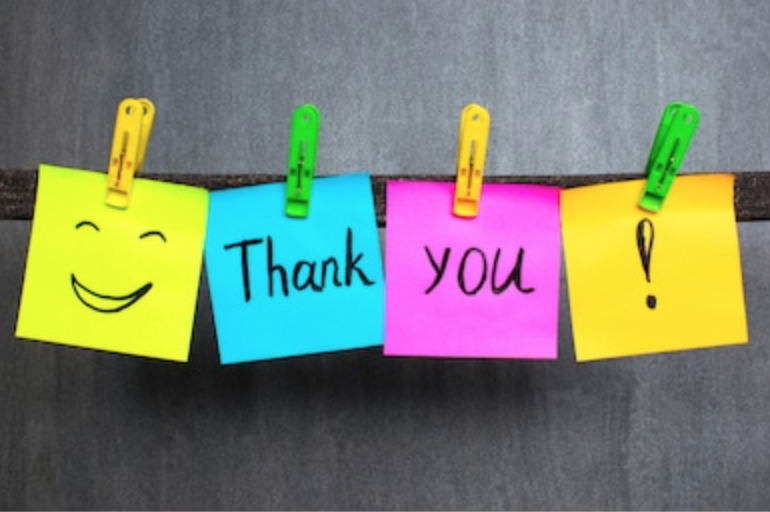 A reminder that today is the last day to turn in your Chromebooks and chargers and other school items (library books, textbooks, band instruments, student learning packets) from 11:00-2:00 pm. Thank you!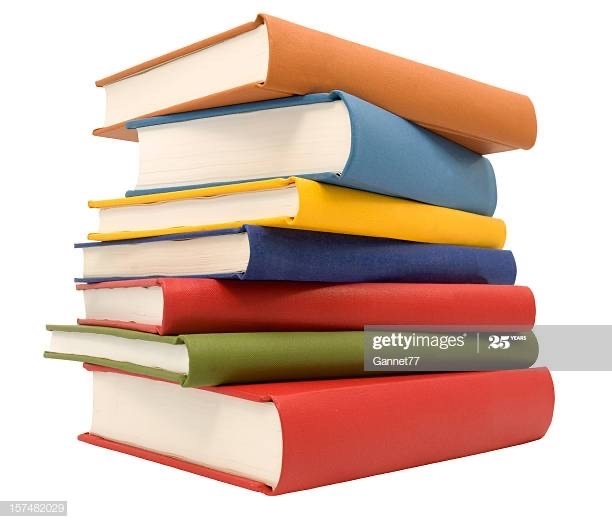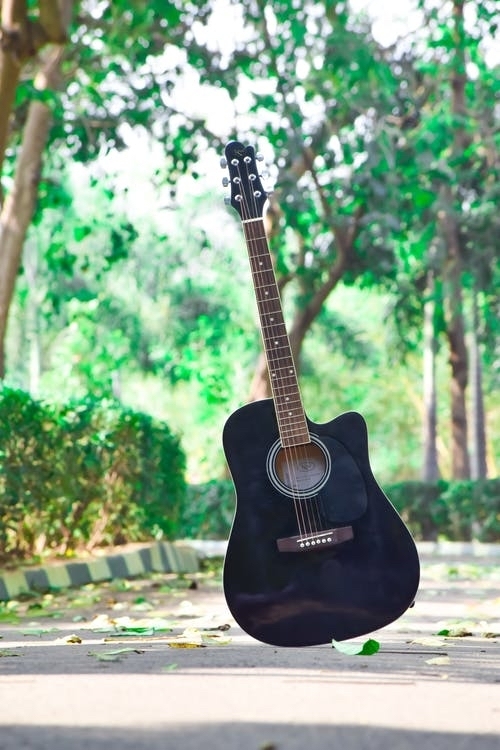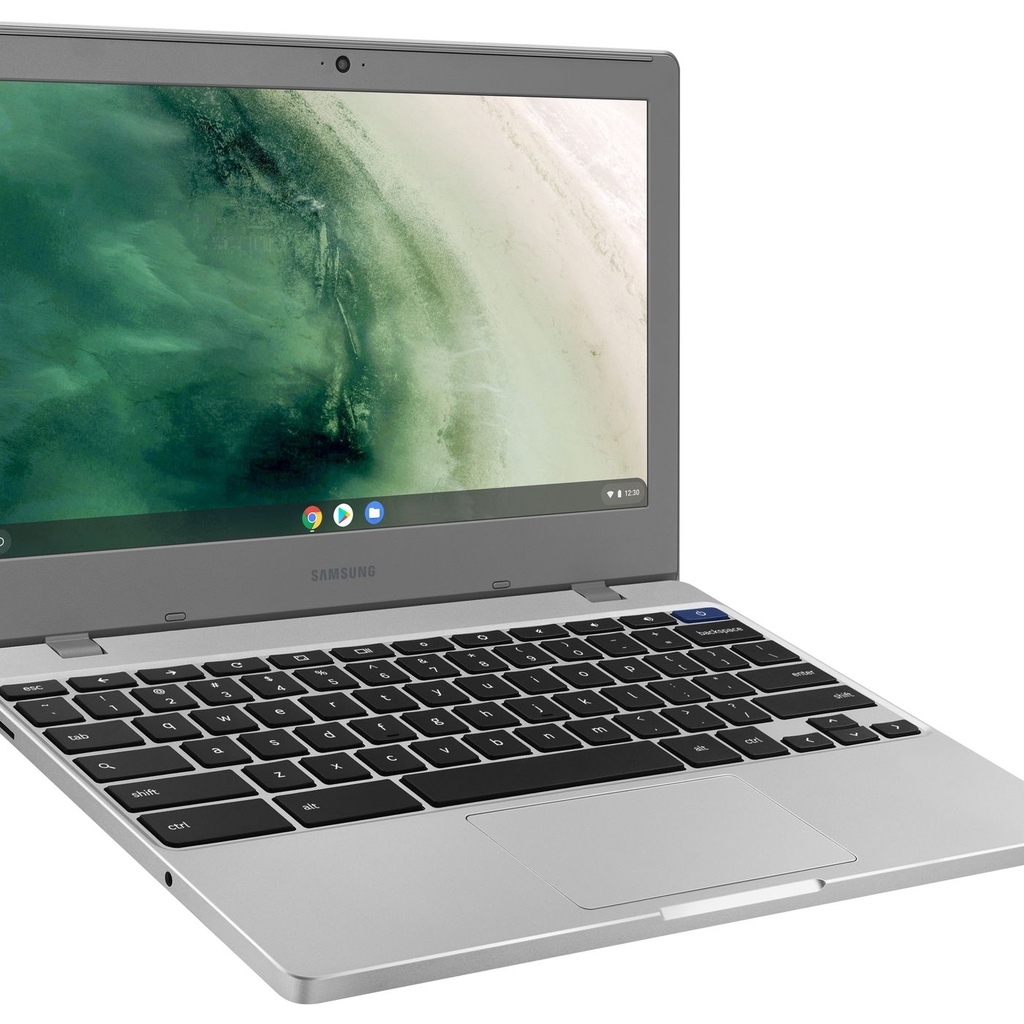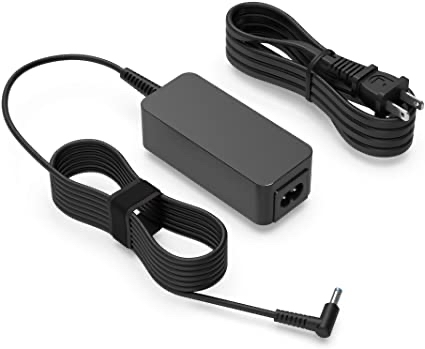 Happy Memorial Day 2020! May all of the families that have lost loved ones to military service know that Cody Middle School, our staff, students and families are eternally grateful for the act of valor displayed by your loved ones. We are forever appreciative and lucky!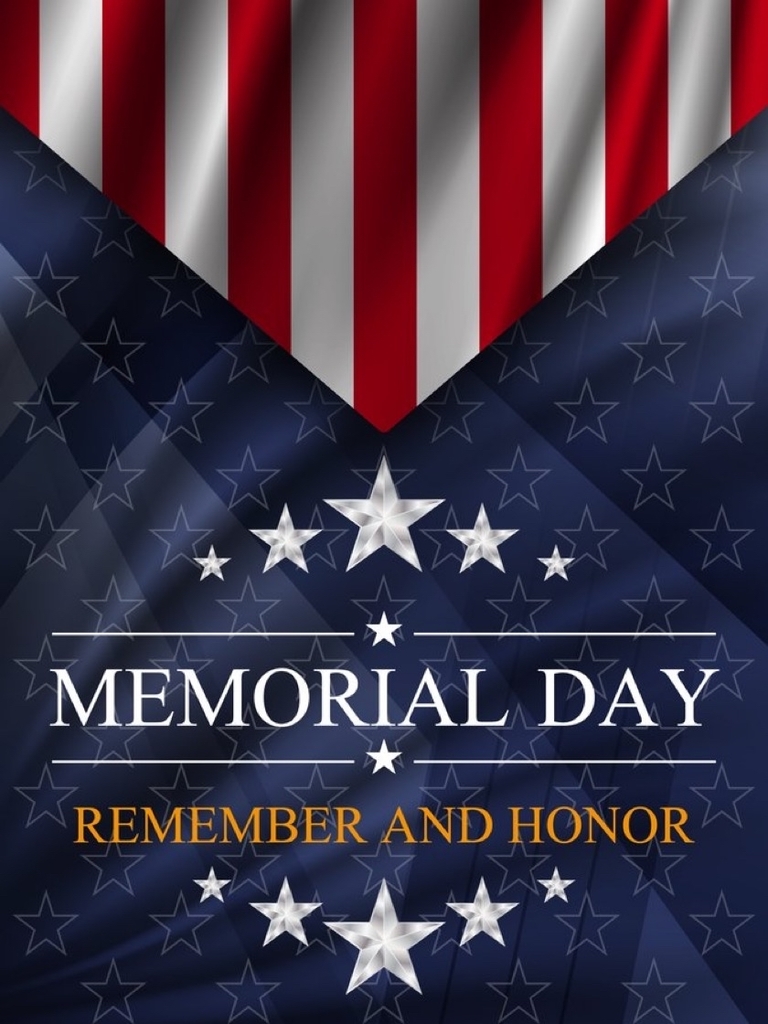 Dear Students and Parents/Guardians- Please plan to return your Chromebook and charger next week on Wednesday, May 27th from 7:30-2:00 pm and Thursday, May 28th from 11:00-2:00 pm. Please label your chromebook with your first and last name and current grade level using masking tape on the lid. Also, please be sure you have your charger cord as well. We will also be collecting any other school items (library books, textbooks, band/choir instruments, student work packets, etc.) at this time as well.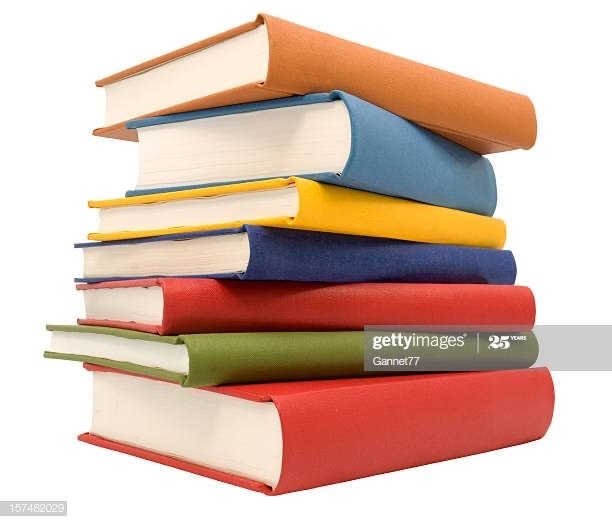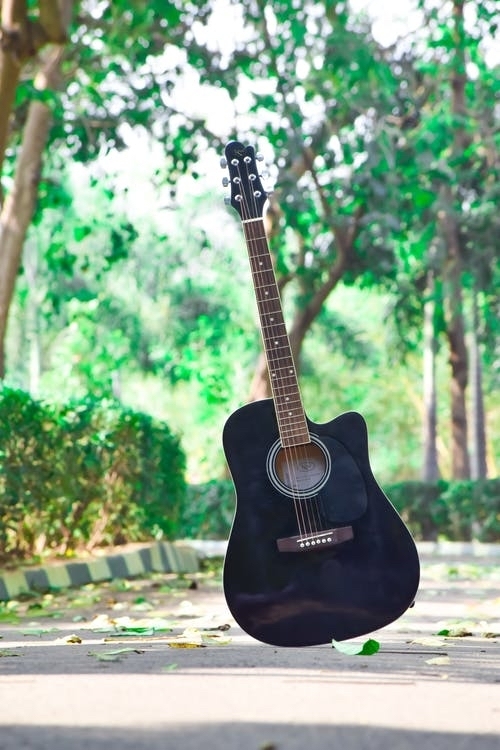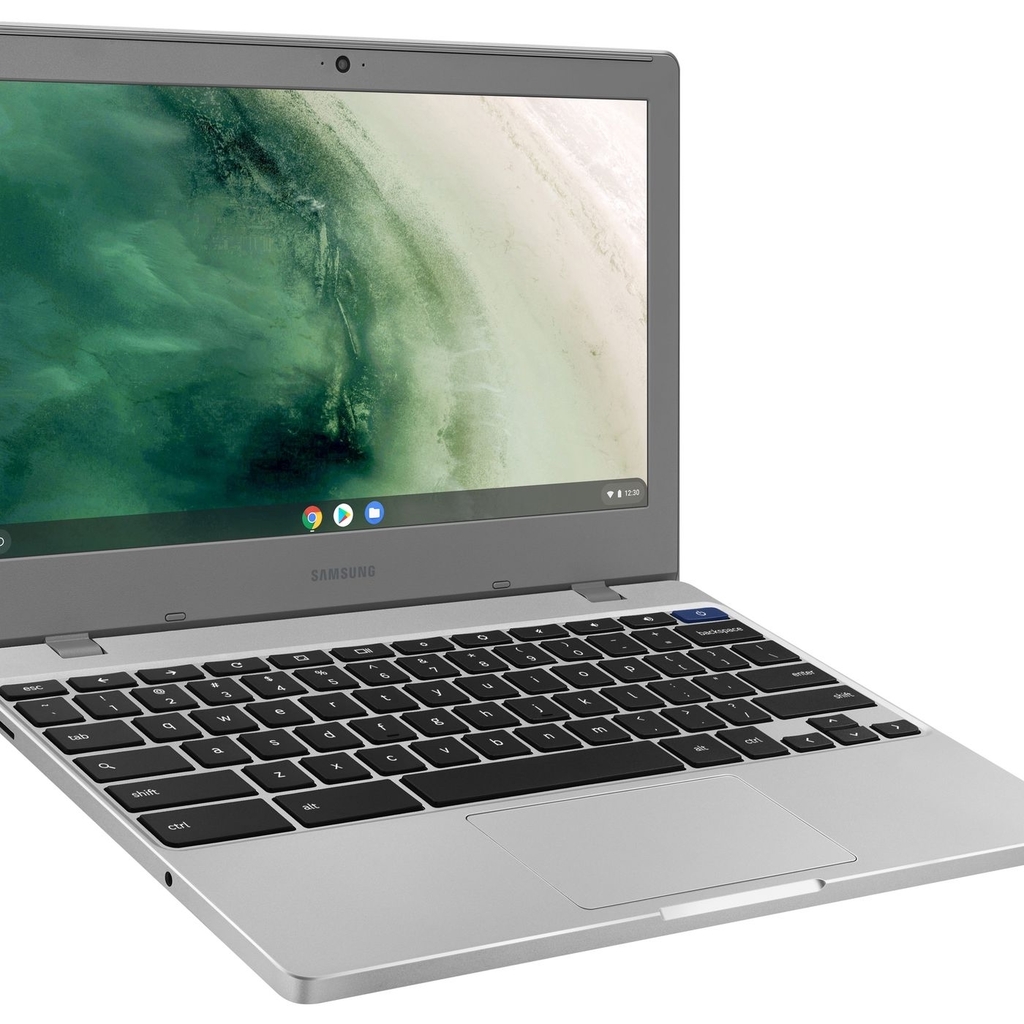 Reminder: Today (5/18) is a free meal pick up day from 11:00-12:30 at Cody High School, Sunset Elementary School, and Mentock Park.