K- 5th graders from our elementary schools had a special treat on Saturday! Mike Poulsen spent the day admiring the K-5th grade students' Art exhibition while interviewing students about their work. Me. Poulsen especially enjoyed seeing the students' waterfall creations. Mr. Poulsen also took students and parents on a private tour of his Waterfalls of Yellowstone exhibit. He also gave sketching tutorials to teach the students how he creates his masterpieces. We love our #communitypartners in Education! #park6 #codyschools #artintheschools #everychildisanartist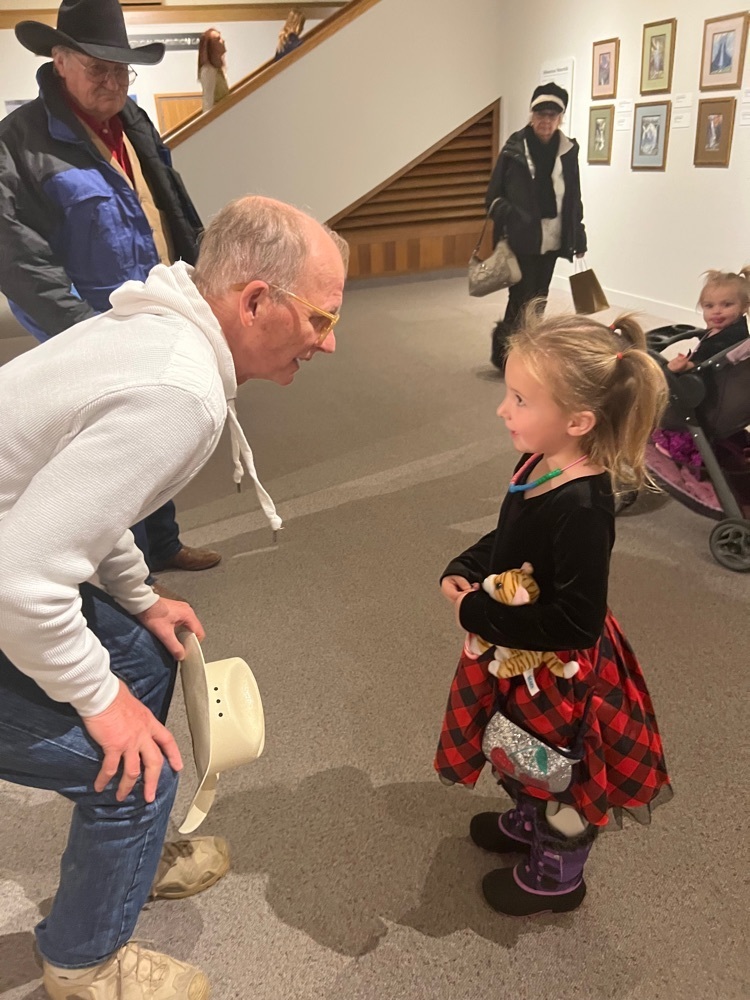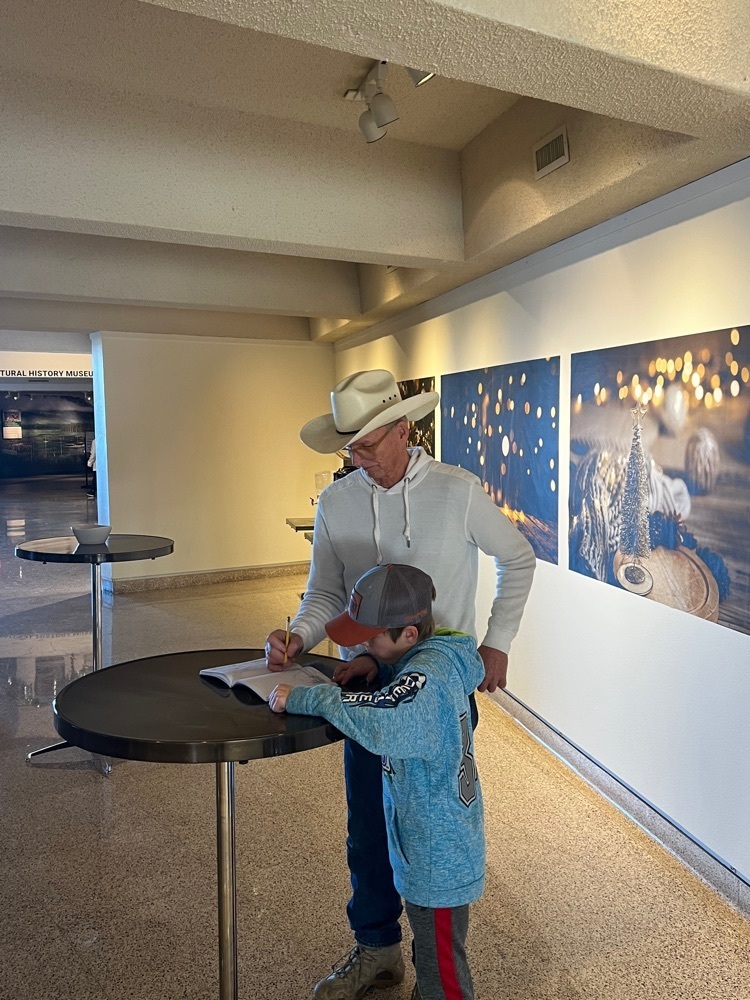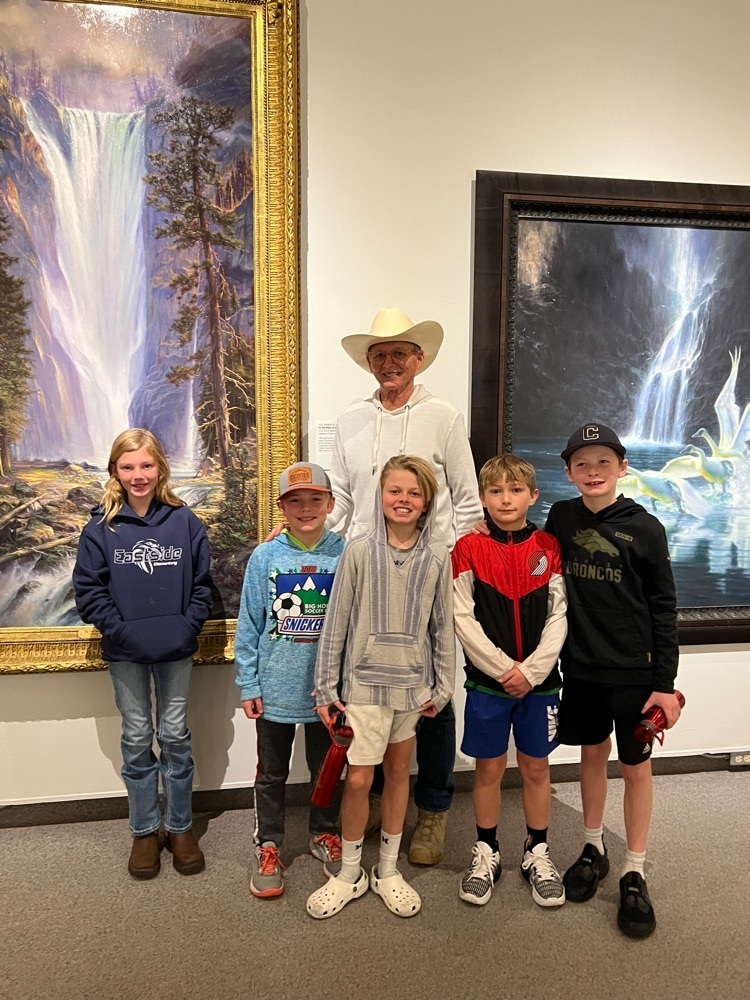 Cody High School drama club. So proud of our Park County School District 6 Scholars. Such talent and so entertaining. Great job.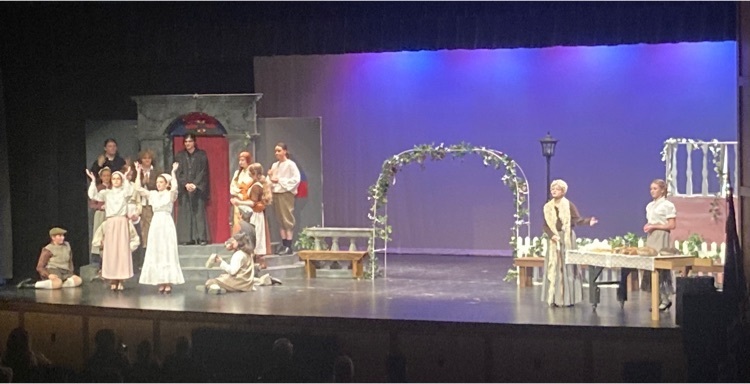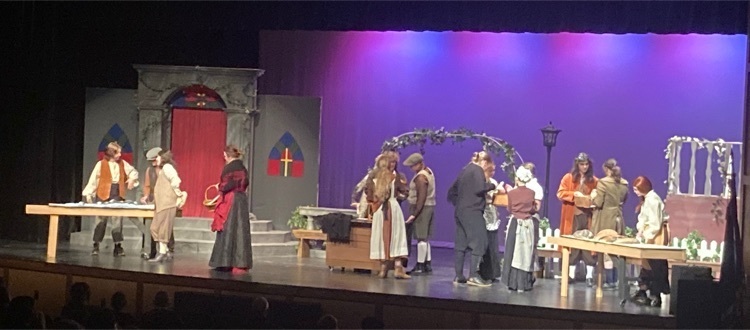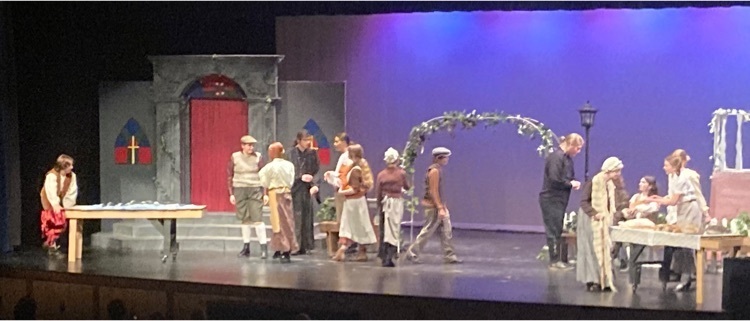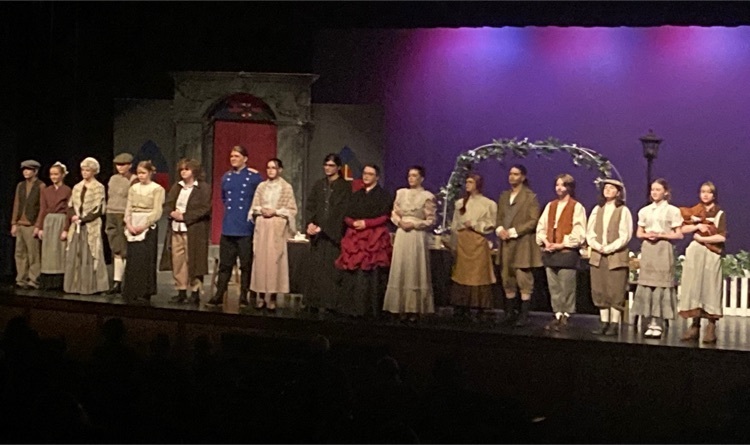 Backstage, sneak peek, Cody High school drama club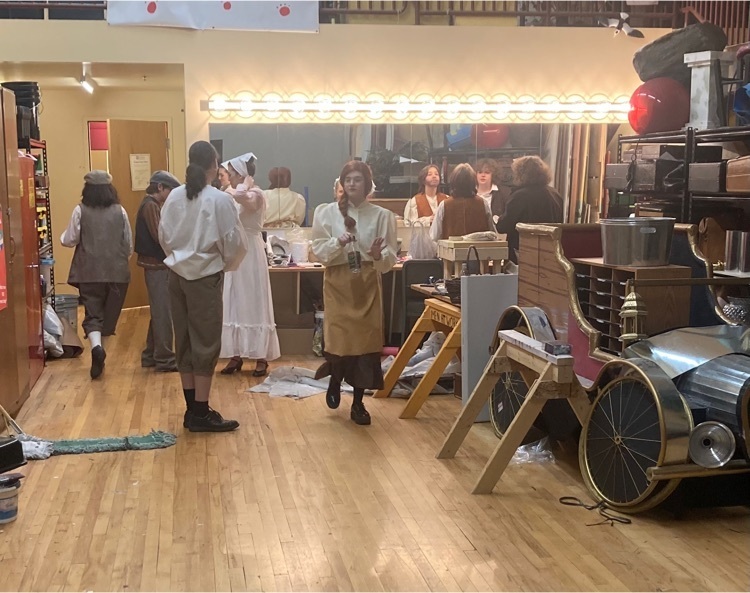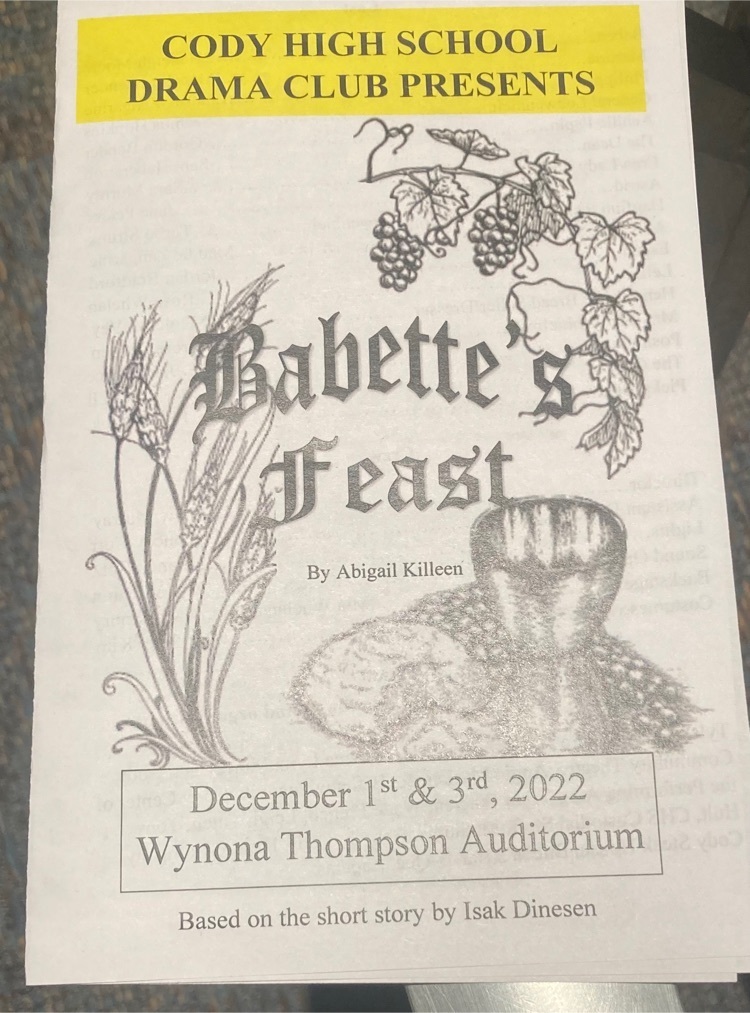 Yes students accessing the test crossing on Bighorn this morning. Thank you Sam Hummel for volunteering this morning.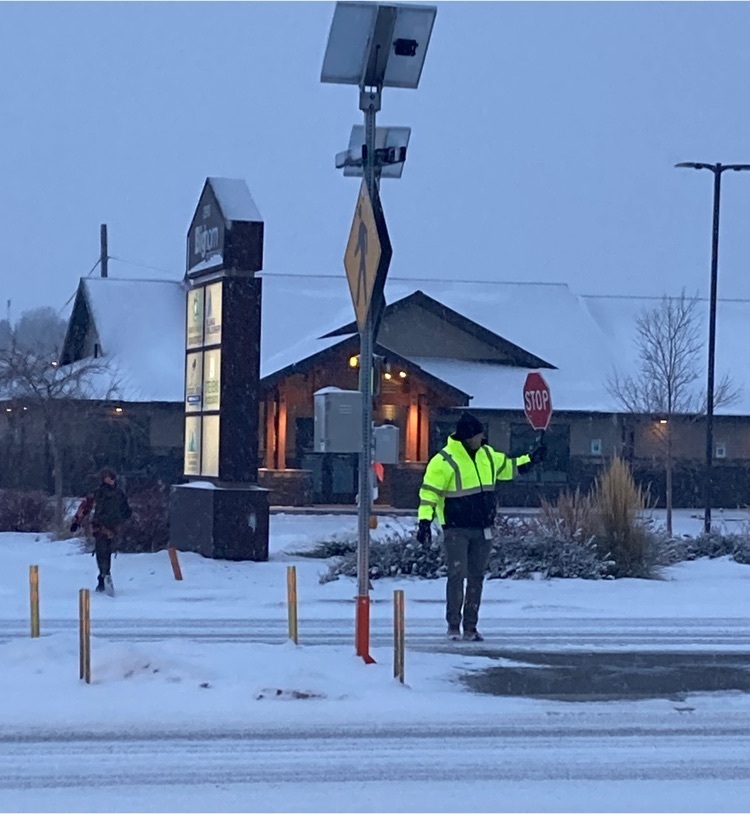 Have you ever seen a famous artist moved beyond words while viewing others' artwork? The Beautiful Art projects of our K-5th graders did just that to Cody's very own……. MIKE POULSEN!! Mike Poulsen's masterpieces have been featured all over the world! His Yellowstone Waterfall project is an ongoing research project that has continued for the last ten years. The students loved learning about his pack trips into the back country of Yellowstone in order to view and paint the amazing waterfall wonders of Yellowstone! In September, some of our Park 6 Cody Student Artists were able to spend a morning with Mike Poulsen at the Buffalo Bill Center of the West / Cody Chamber Quick Draw Art event! Mike shared his life story with the students, shared his Yellowstone Waterfall project, encouraged them, and shared his appreciation for our community with them. The artists and topics we explored , in order to create our digital art banner were : Mike Poulsen (Yellowstone Waterfall project), John Pepion (Native American Plains Indian Art) and Wyoming History : Indian Paintbrush Flowers. This is the story behind our Buffalo Bill Center of the West collaboration project. We would like to say THANK YOU TO THE CODY CHAMBER of COMMERCE, THE BUFFALO BILL CENTER OF THE WEST AND MIKE POULSEN for making this project happen! We live in the most AMAZING COMMUNITY!! We are excited about our K-5th Digital Art Exhibition at the Buffalo Bill Center of the West this weekend! Mike Poulsen loved the students' Artwork immensely and he will be returning this weekend to further his appreciation of the students' artwork as well as to meet these incredible K-5th grade artists! You may just see him at the Holiday Open House! #artiseverywhere #everychildisanartist #artintheschools #community #communitycollaborations #mentoring #integratedstudies #interdisciplinary #appreciateallchildren #mikepoulsen #artcommunity #outsidethebox #park6 #codyschools #cody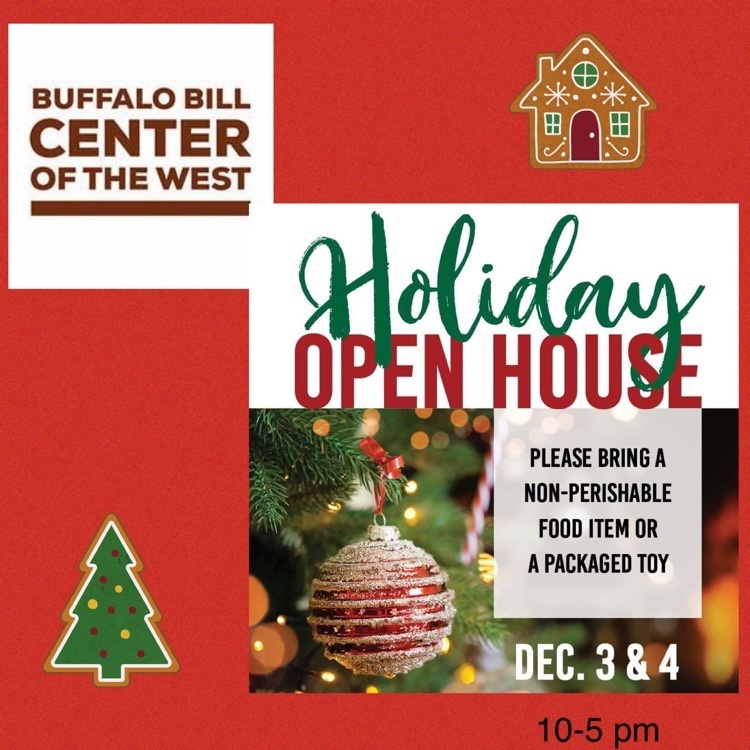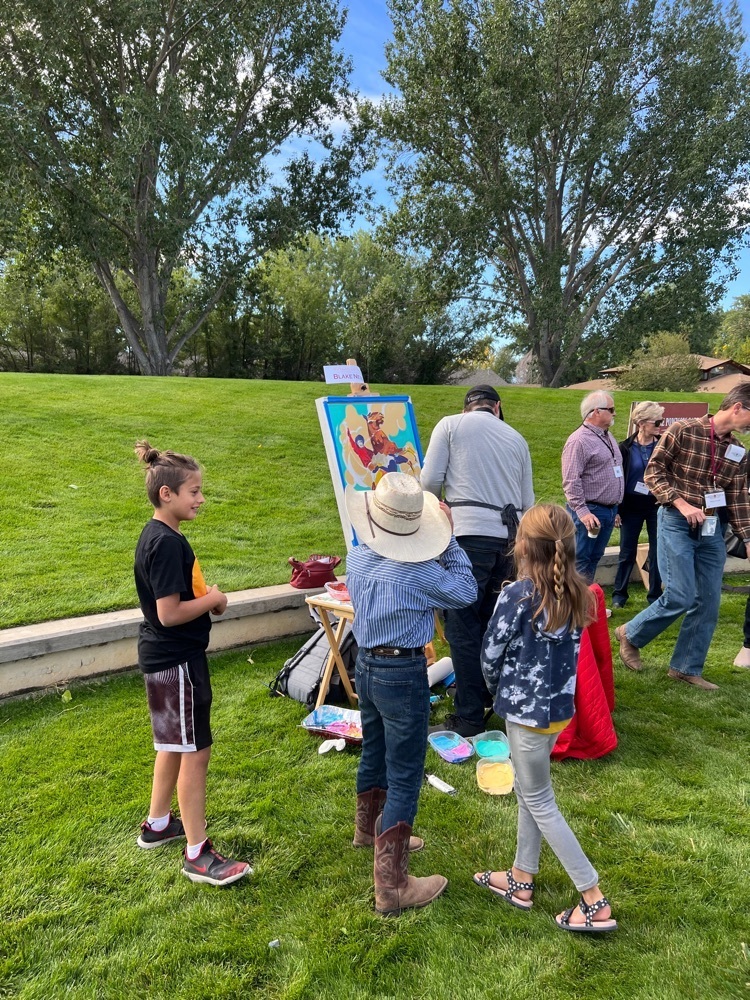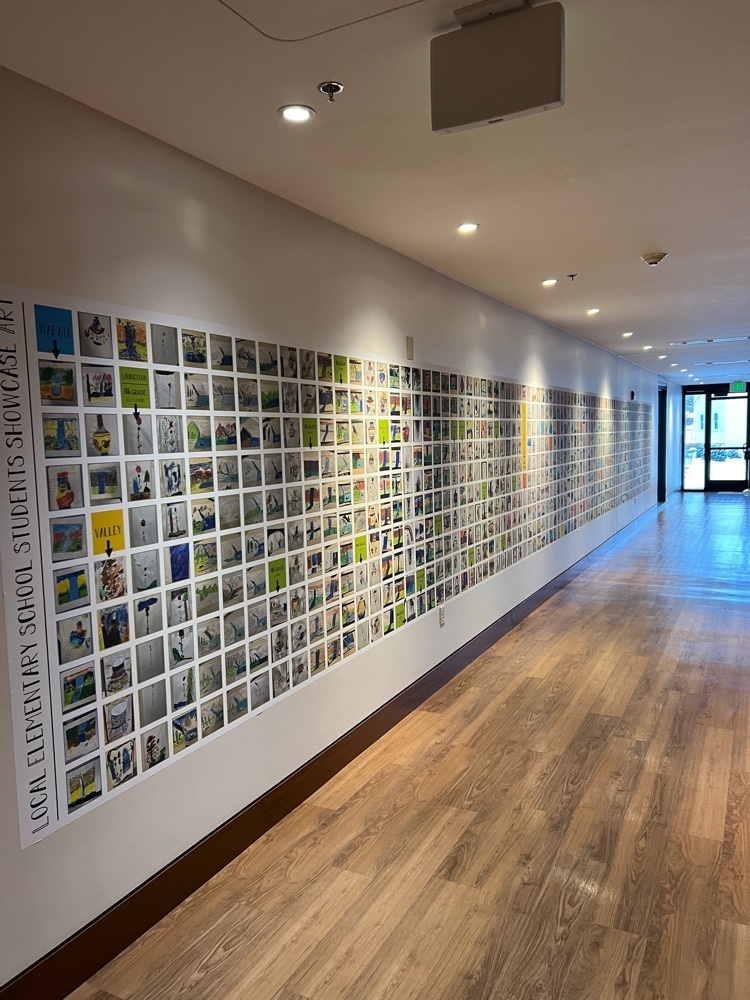 We would like to thank the Community Partners in Education who made our K-5th Reggio Inspired STEAM ornament project possible! Thank you NORTHWEST COLLEGE, THE BARGAIN BOX, and WAL-MART! THANK YOU for making this project possible!! The K-5th grade Art students' ornaments will be on display at the Hinkley Library at Northwest College until December 12th. **Please call ahead for their hours of operation. #artintheschools #communitycollaborations #artiseverywhere #everychildisanartist #community #park6 #codyschools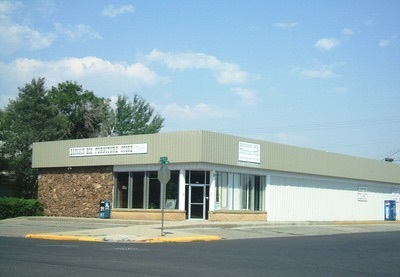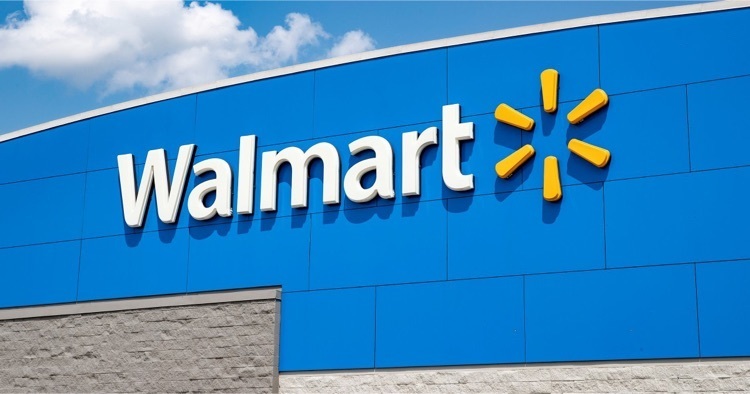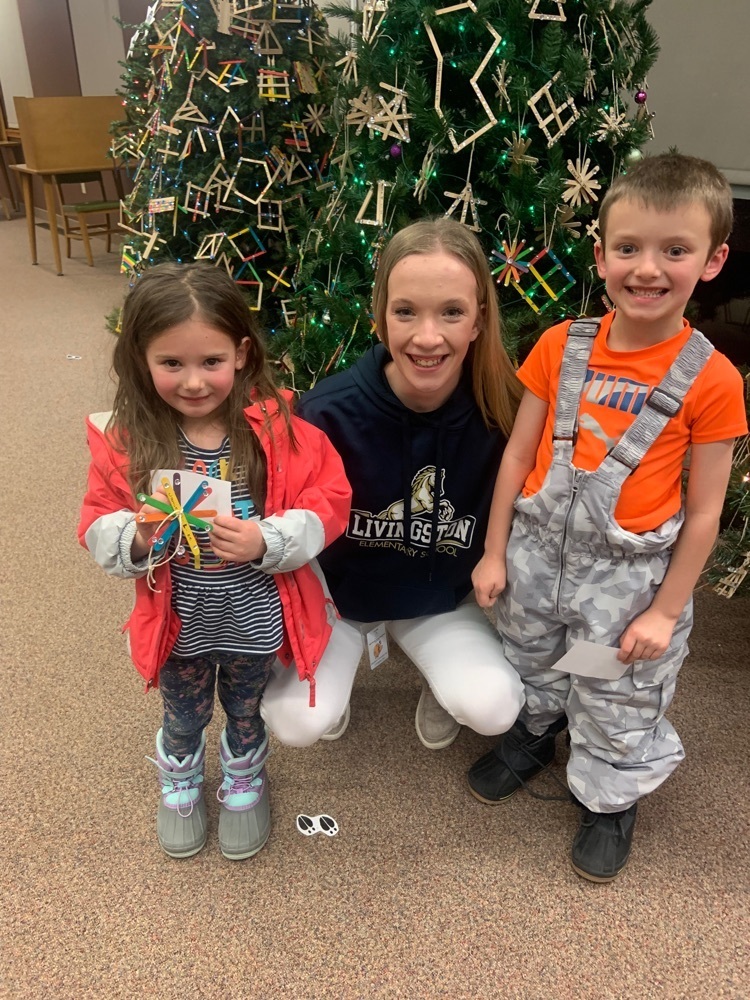 The K-5th grade students will have a digital Art display at the Buffalo Bill Center of the West this weekend for their Holiday Open House! We appreciate the generosity of the Buffalo Bill Center of the West in providing and designing the beautiful vinyl digital displays in the hallway of their dining pavilion! With close to 1,000 pieces of artwork on display, Park 6 students have been privileged to have an entire 40+ foot wall exclusively for their exhibition! It is breathtaking to see in person. We live in an incredible community! #artintheschools #communitypartnerships #communitycollaboration #everychildisanartist #artiseverywhere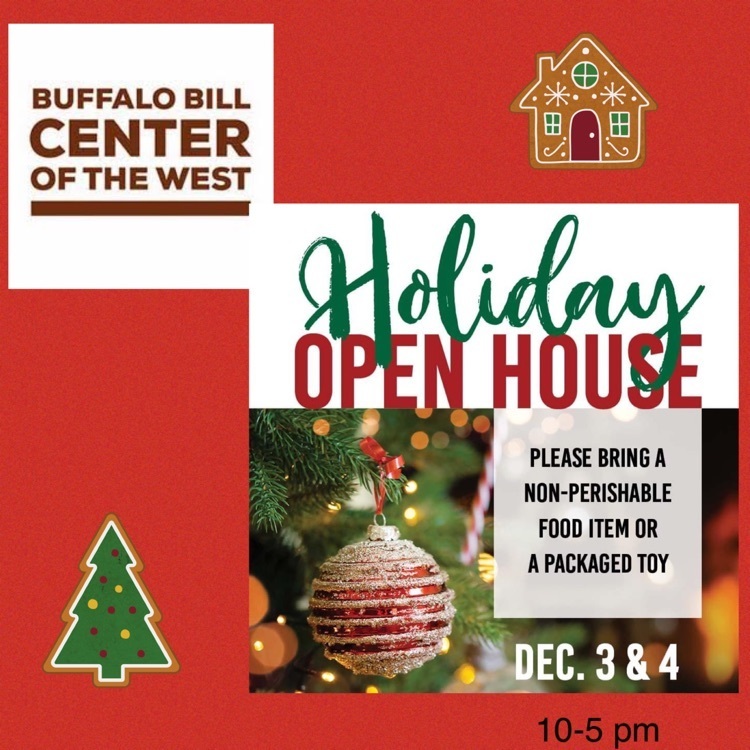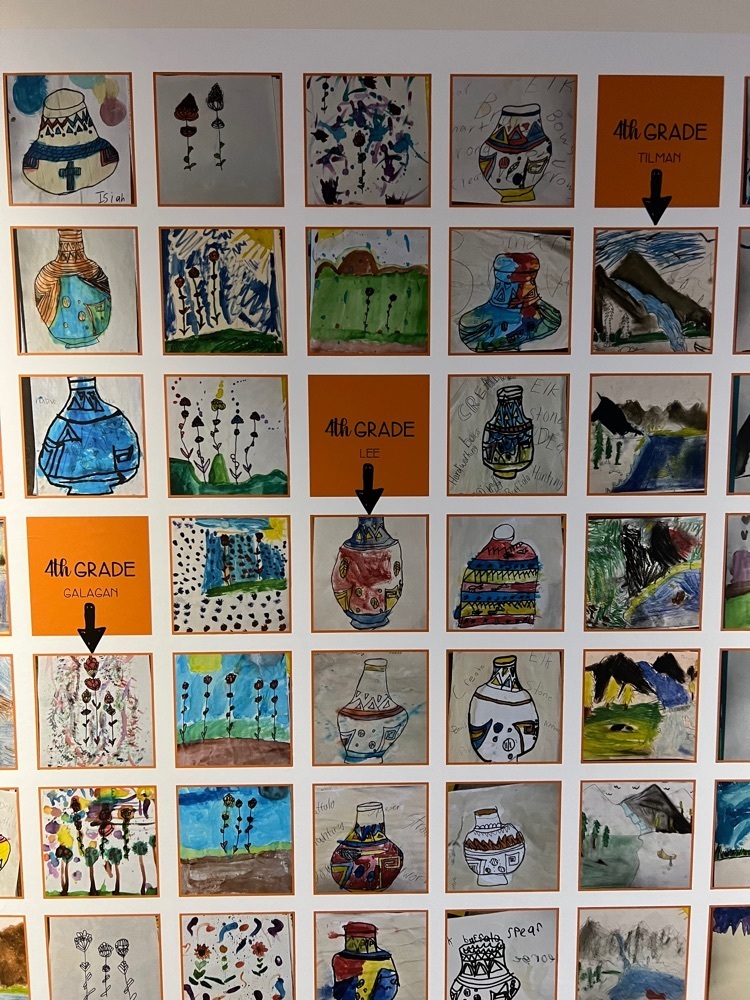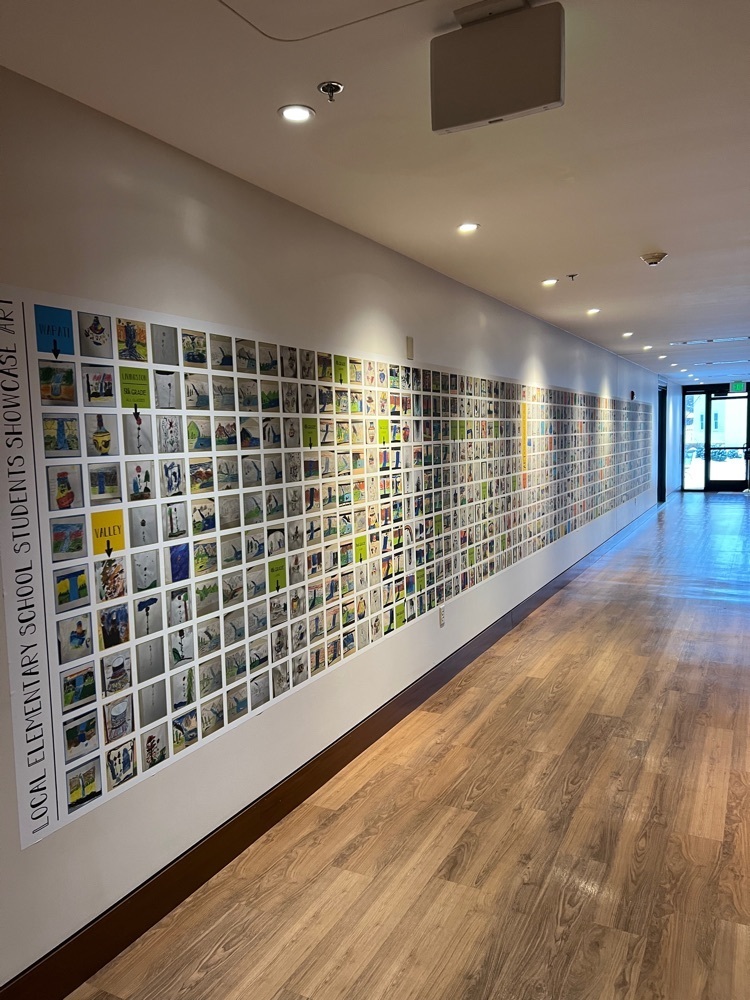 Our NWC student art teachers have been busy decorating trees at Northwest College in preparation for the upcoming Parade of Trees and Tree Lighting ! Our K-5th graders will have their beautiful ornaments featured by the Northwest College Education Department this month for the Parade of Trees. This special event is this Thursday, December 1st, from 4-8 pm at the Hinkley Library on the NWC Campus in Powell. The ornaments will be on display until December 13th . There will be complimentary s'mores and hot cocoa at the event on Thursday for all to enjoy. Everyone is invited to see the beautiful trees decorated by our K-5th graders from the Cody Schools of Park County 6. All 5 of our Elementary Schools will be represented! Collaboration projects are exciting for our students!!! #communitypartners #artiseverywhere #collaboration #codyschools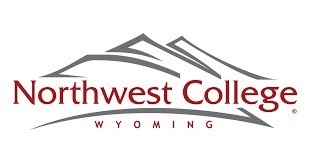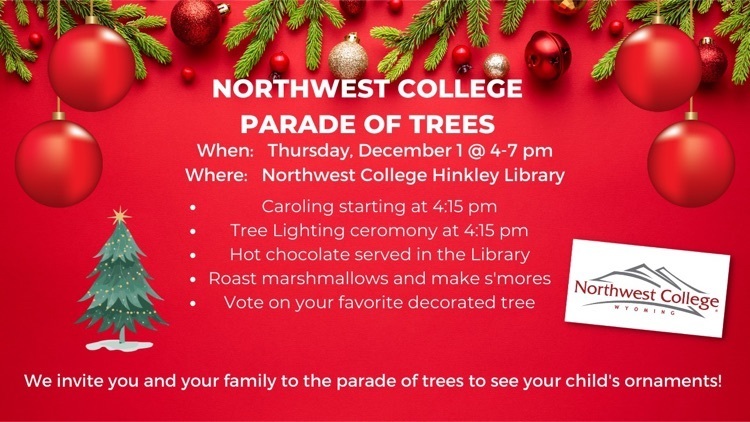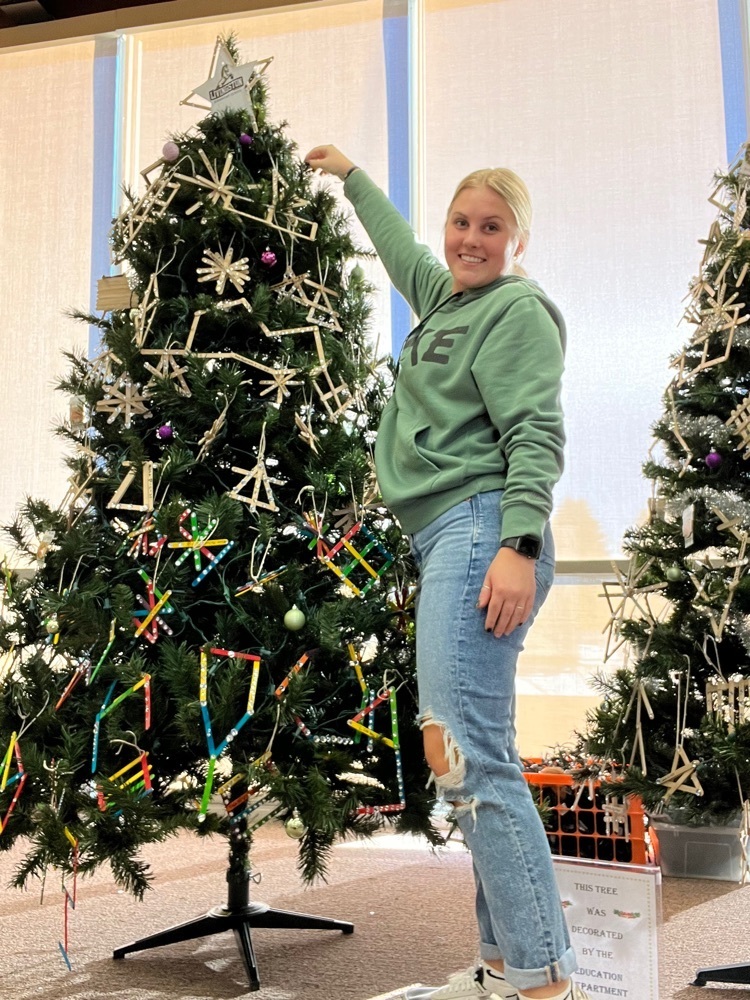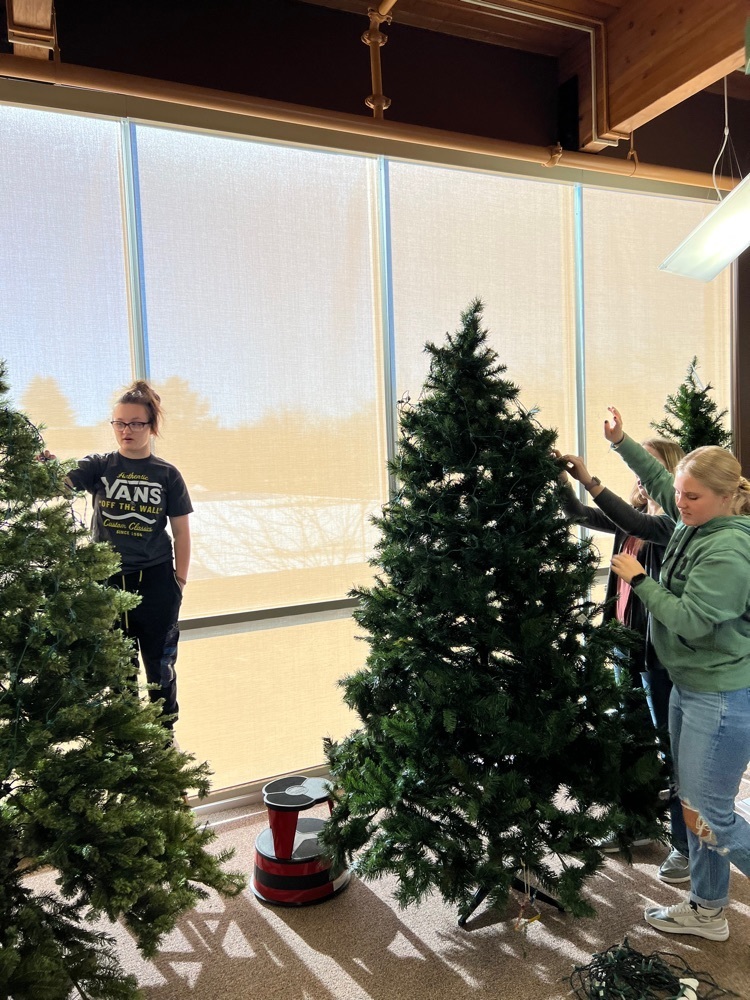 A BIG congrats to the Cody High School Bronc Band members who have made the 2023 Wyoming All State Band and Orchestra. This is a huge honor, we are proud of you! 🎶🎷🎺😎👍🏼 They will rehearse and perform with the band and orchestra January 15th-17th in Sheridan, Wyoming. You don't want to miss this concert!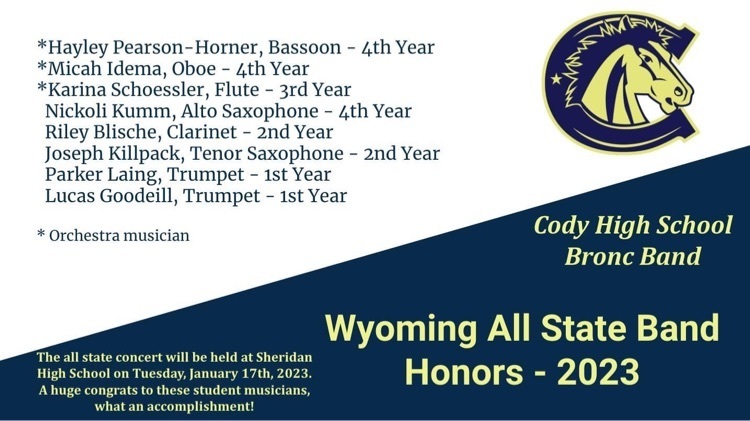 There is just something magical when students teach students. Thank you Eli for helping out in 2nd grade this semester! You are already a reading group master. Thank you CHS for sharing your students with us!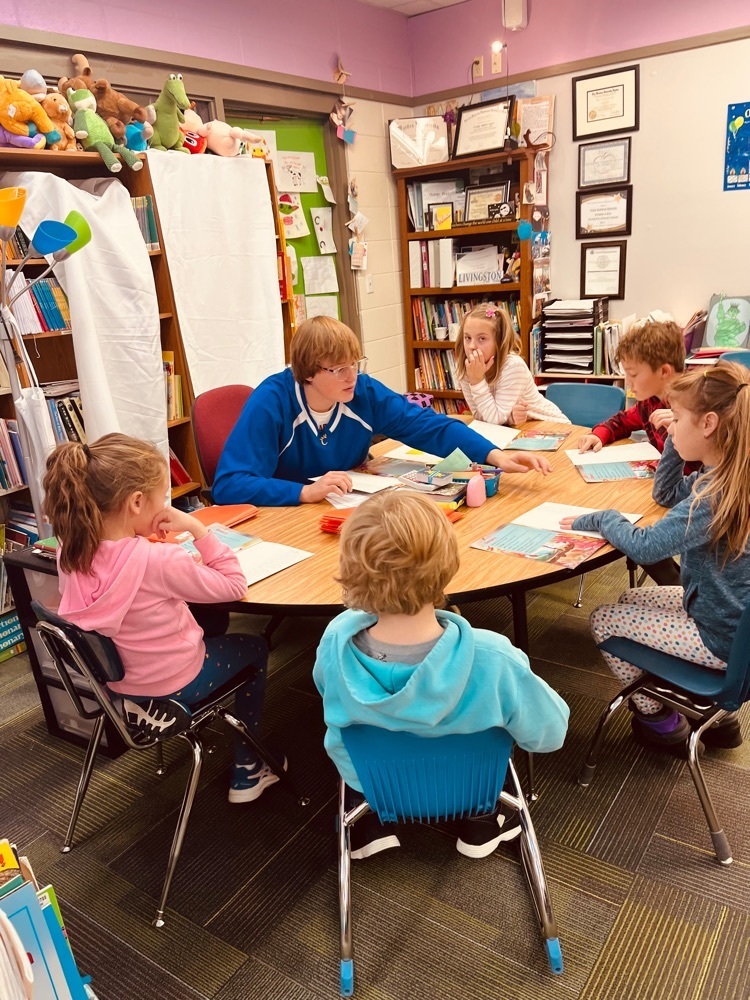 Challenge of the Books at Cody Middle School. Park County School District 6 Scholars are amazing. Thank you volunteers for all your support.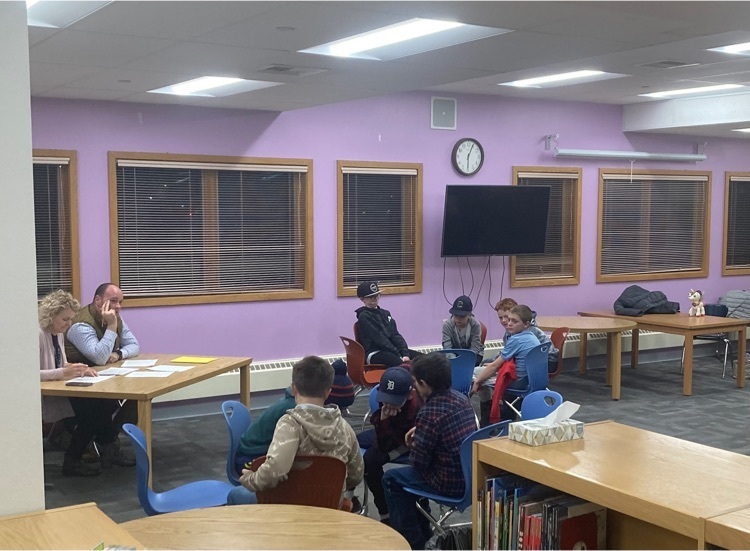 Monday ready! Park County School District 6 Team greeting our scholars. Starting off the week ready to go.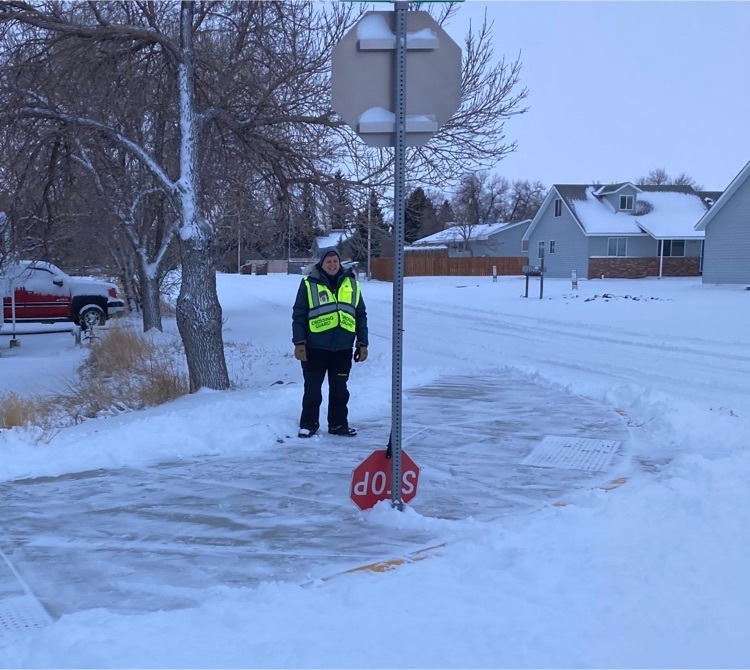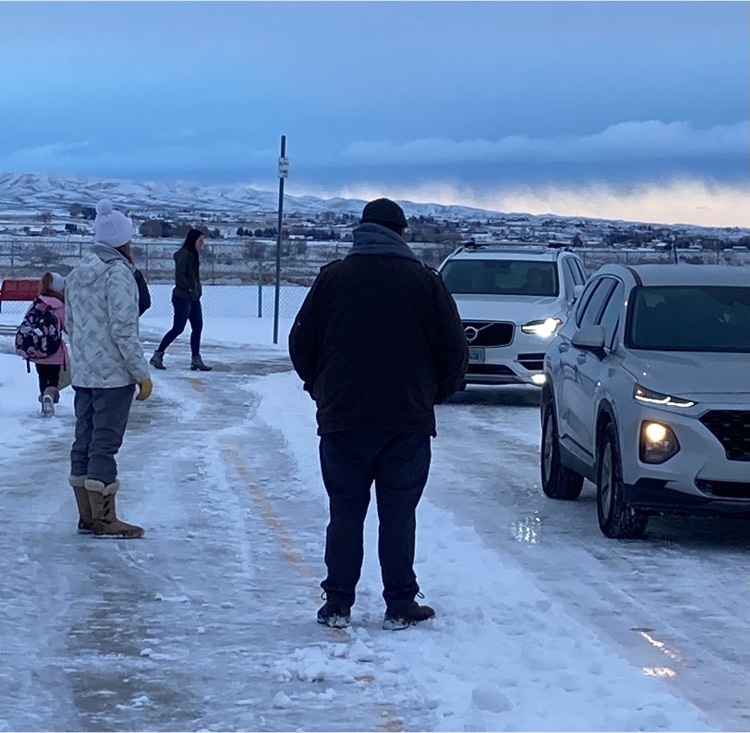 Monday ready! Park County School District 6 Team greeting our scholars. Starting off the week ready to go.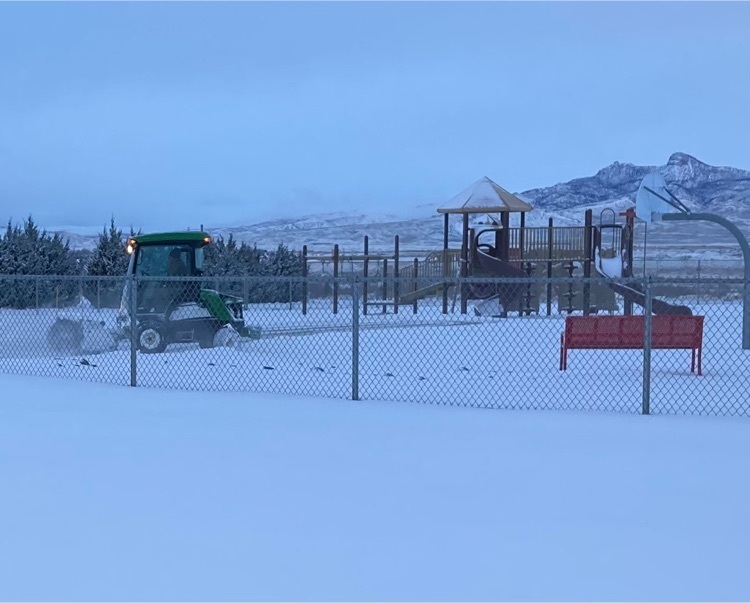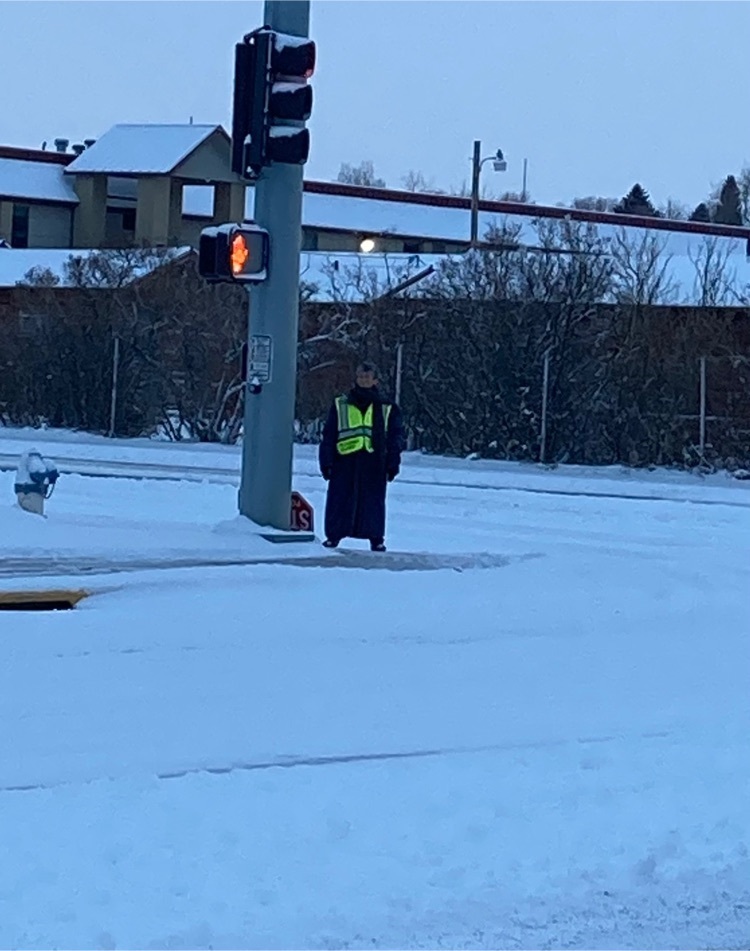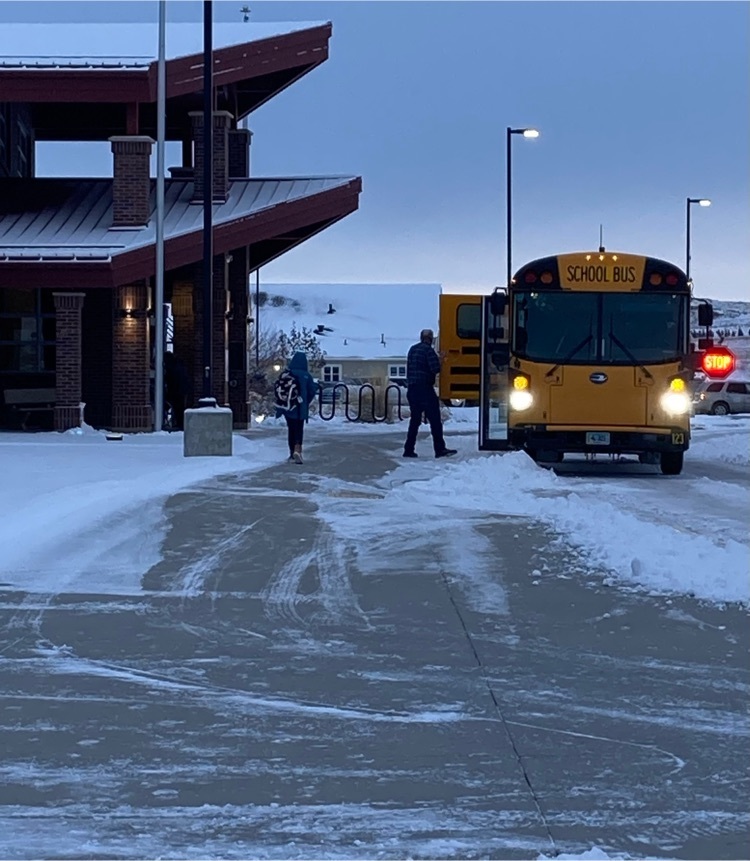 So thankful to be a part of Heart Mountain Academy. It's a "school family" tradition to share a thanksgiving meal around the table and say the many things we are thankful for!! 💙🖤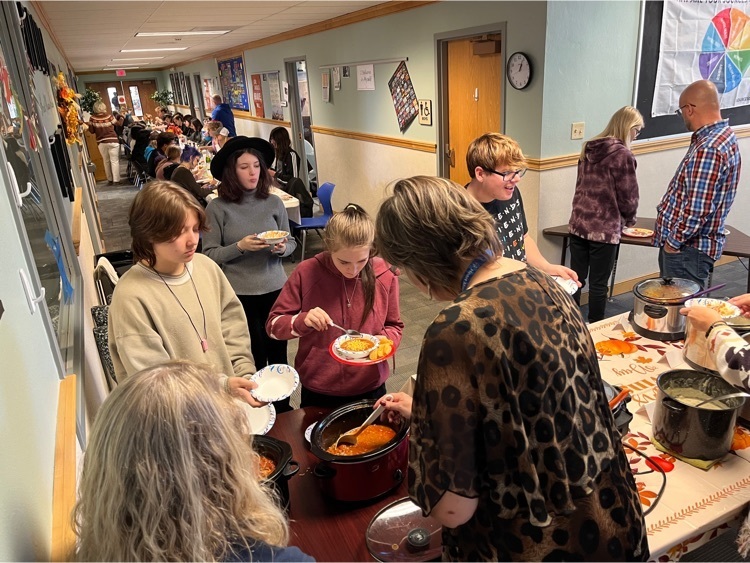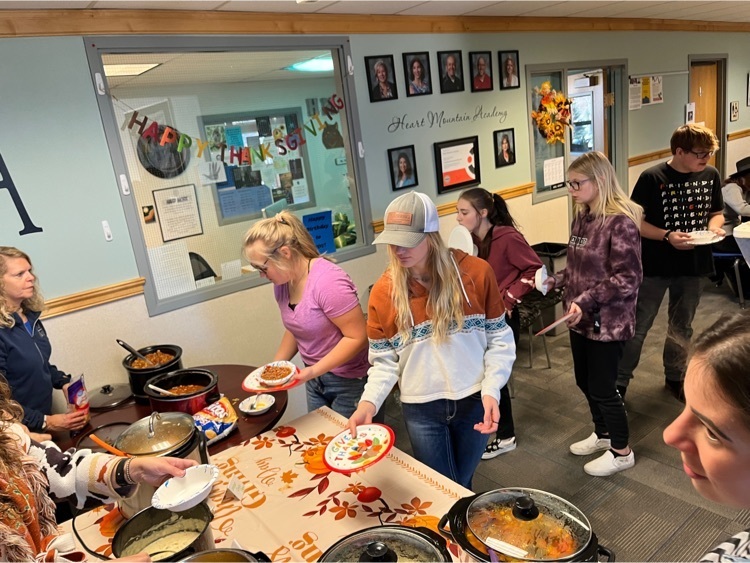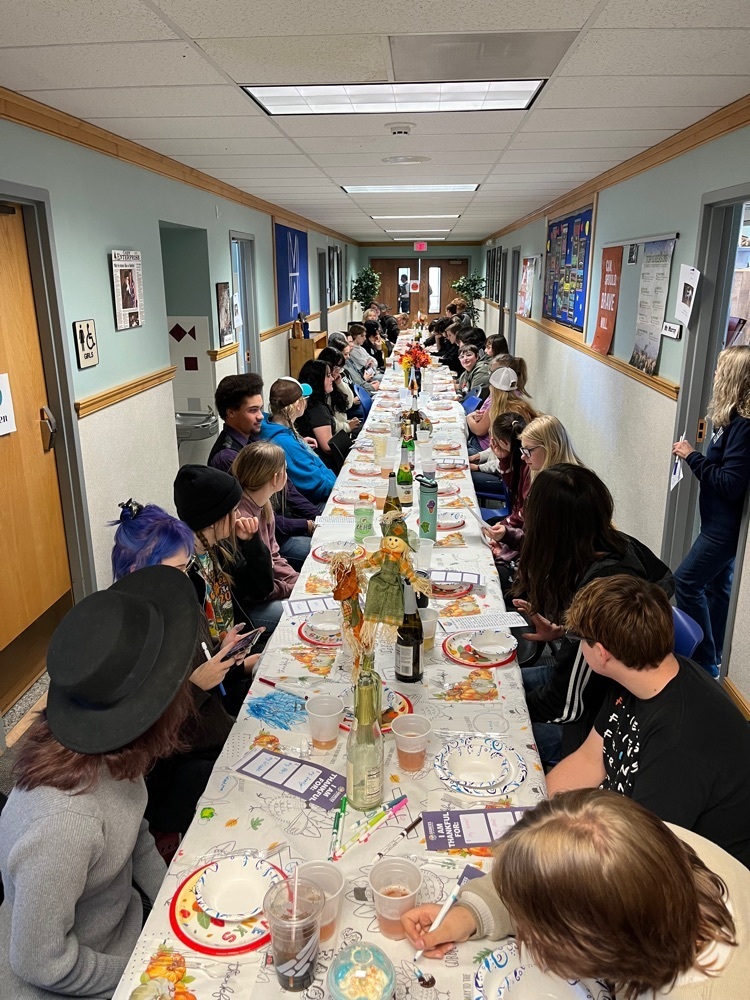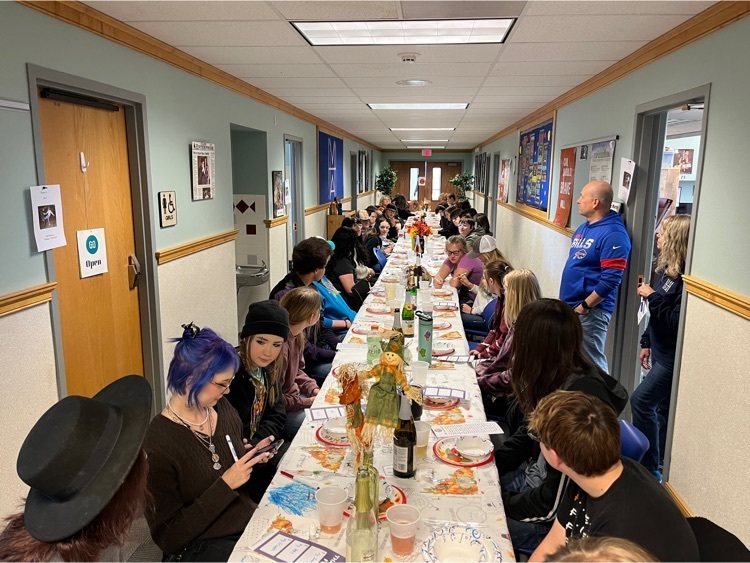 "The Green Zone" In The Know series for Park County School District 6 families. Ms. Linda Baumstarck led a dynamic presentation. Thank you PCSD6 parents for participating.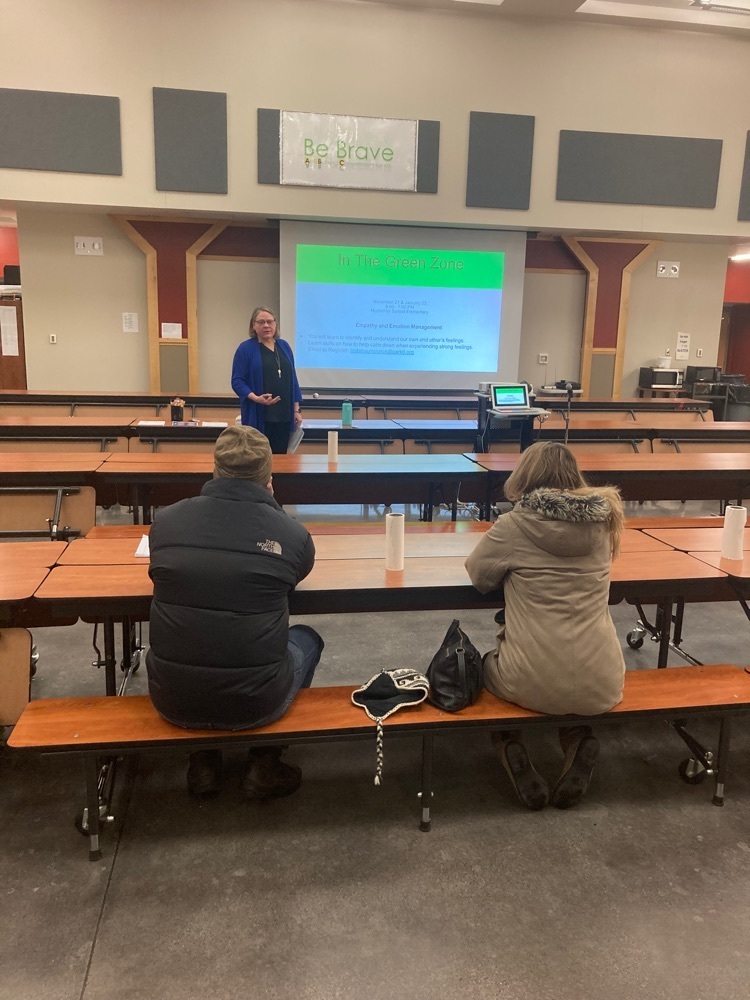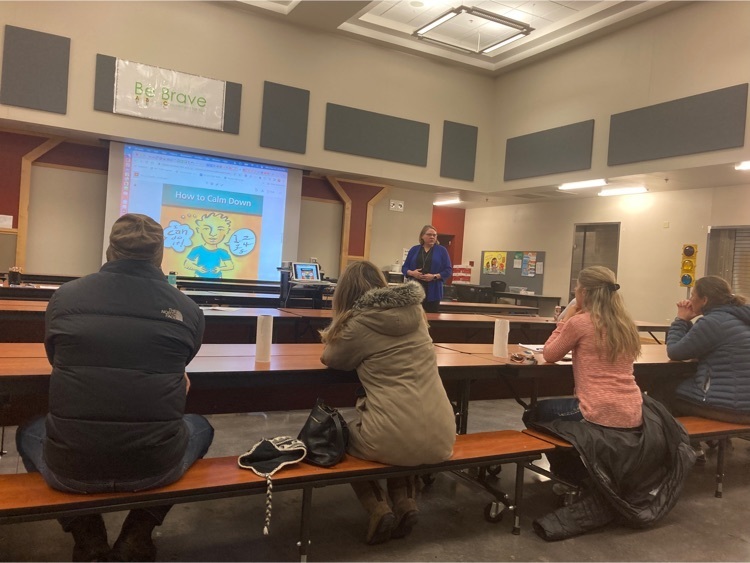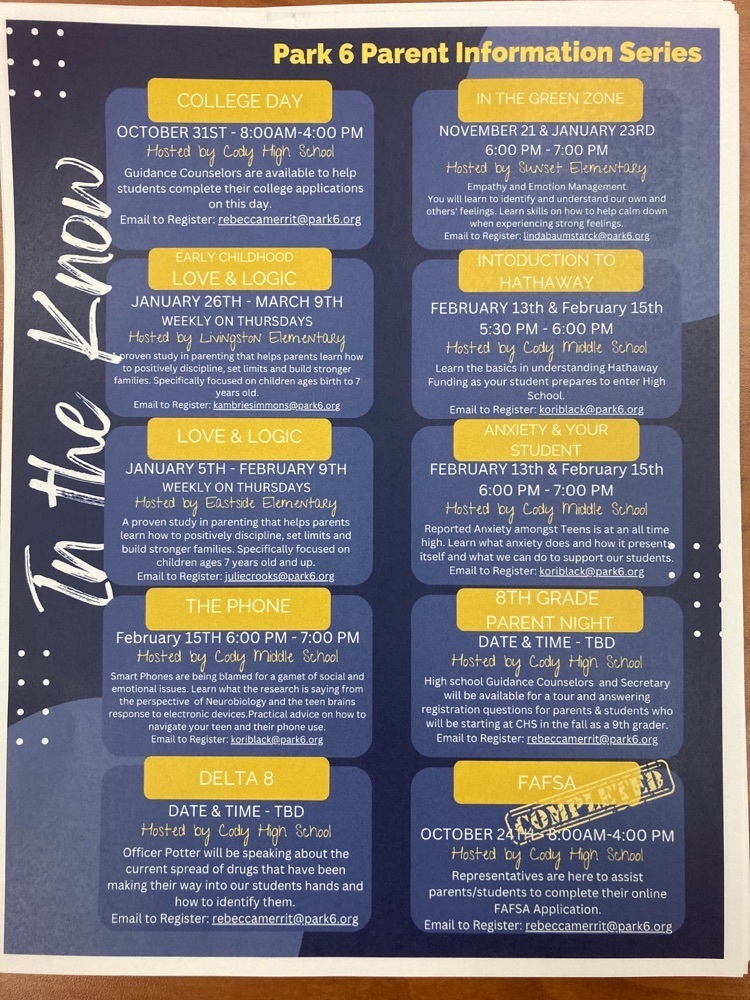 Park County # 6 Schools Salute our Veterans each and everyday! We are grateful for the men and women who have served and continue to serve our country! Our Abstract Patriotic Art project in grades K-5th was another way we celebrated our Veterans last week! Special thanks to Bomgaars for being our Community Partner in Education for this project! We are grateful for our Northwest College students and graduates who teach Art in our K-5th grade classes each week!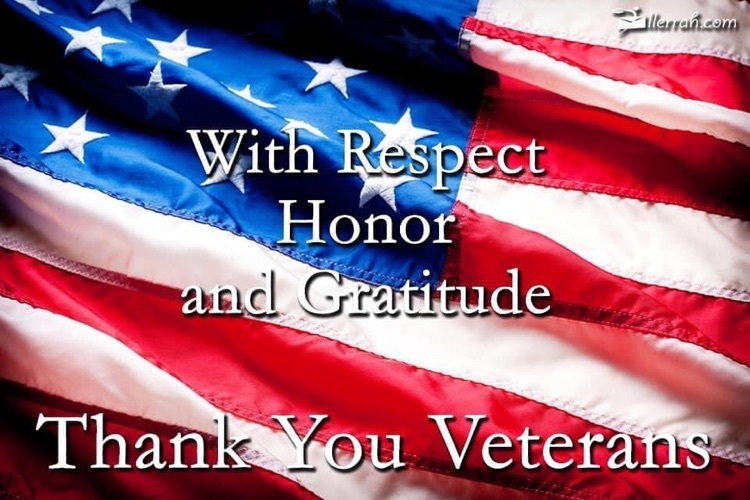 CMS enrichment. Applying standards based learning to active learning. Ready for the weekend. It's been a great week at Park County School District 6.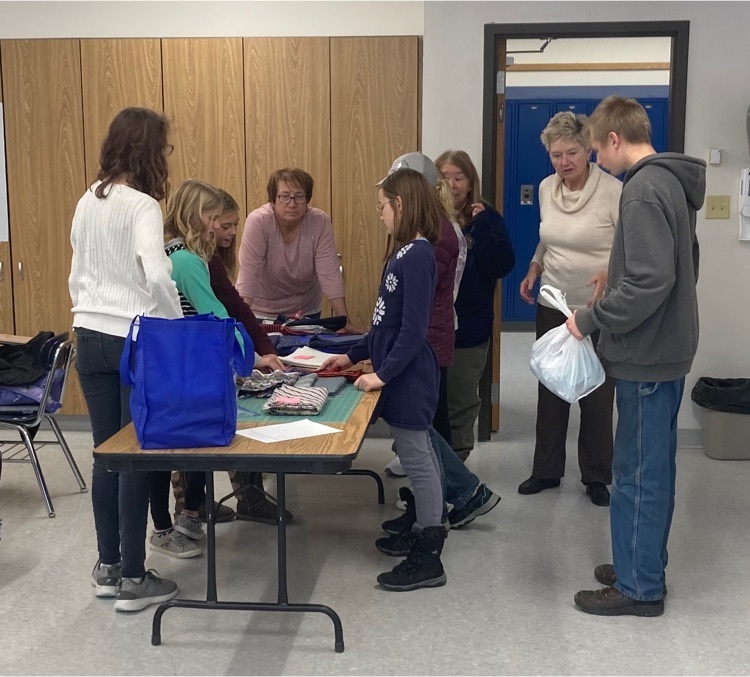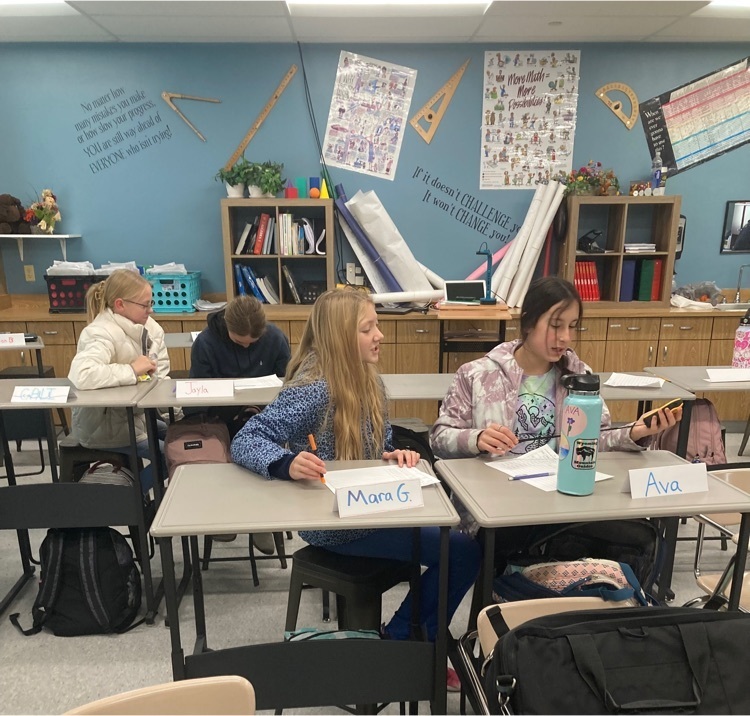 CMS learning through enrichment. Calculating, quilting, critical thinking. It's a great time to be at Park County School District 6.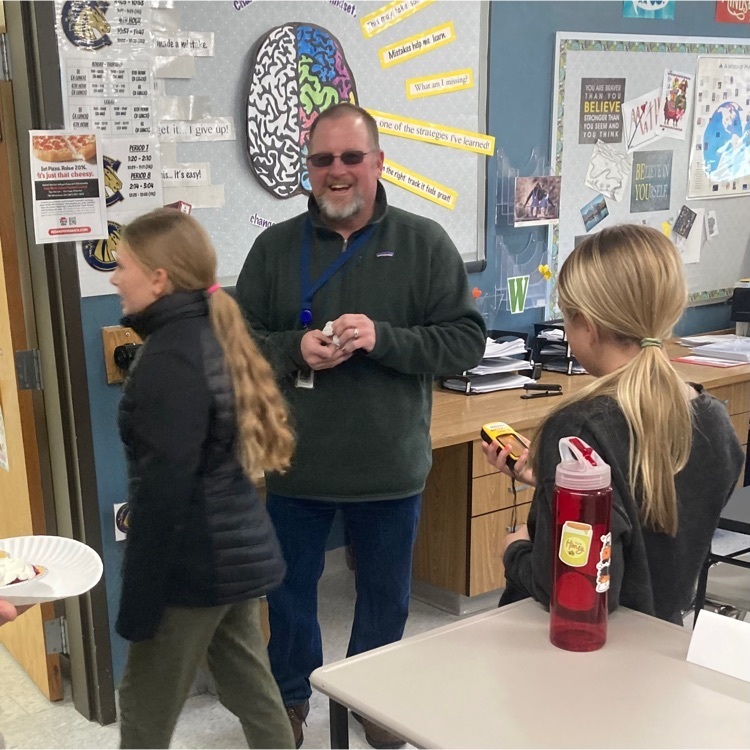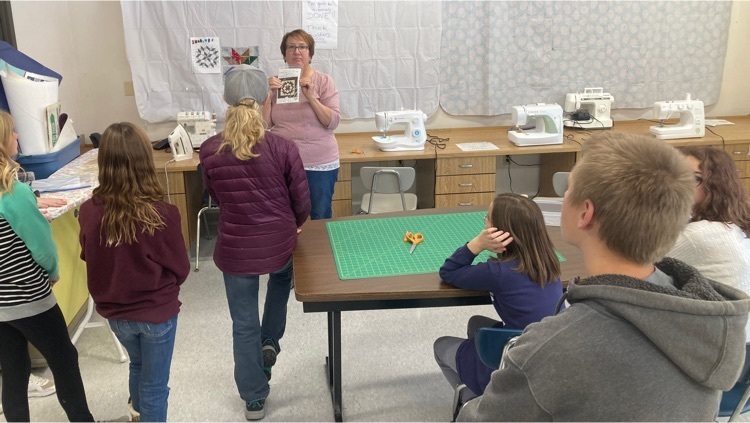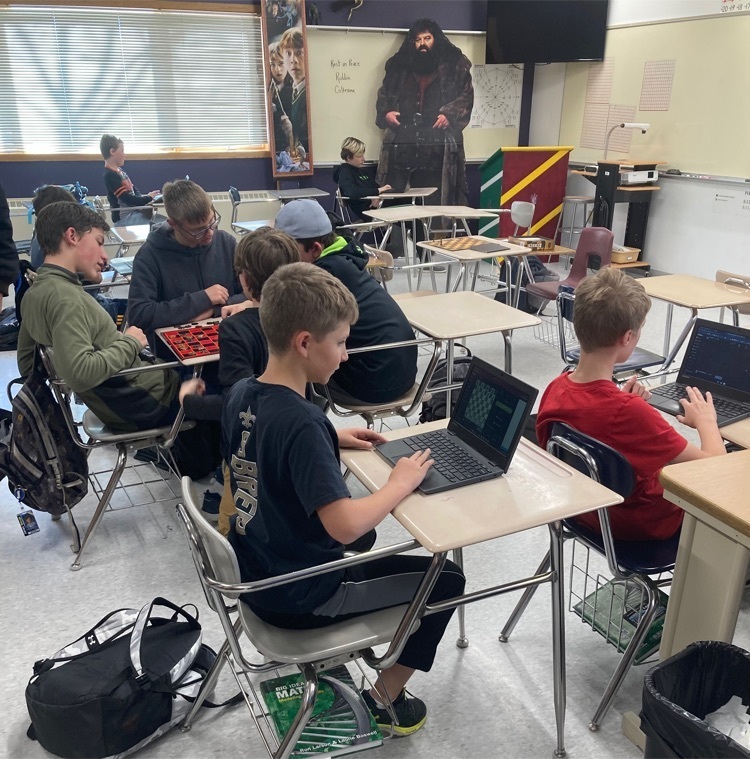 We the People Capstone in motion! Seniors your hard work is showing in the knowledge you are presenting from government class. Thank you community members who have volunteered tonight to judge. Congrats social studies staff and students. We are so proud of you! 💙💛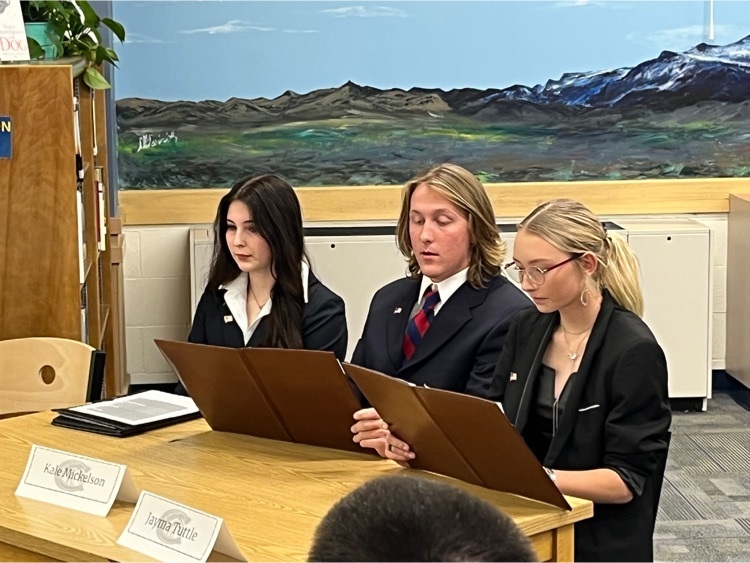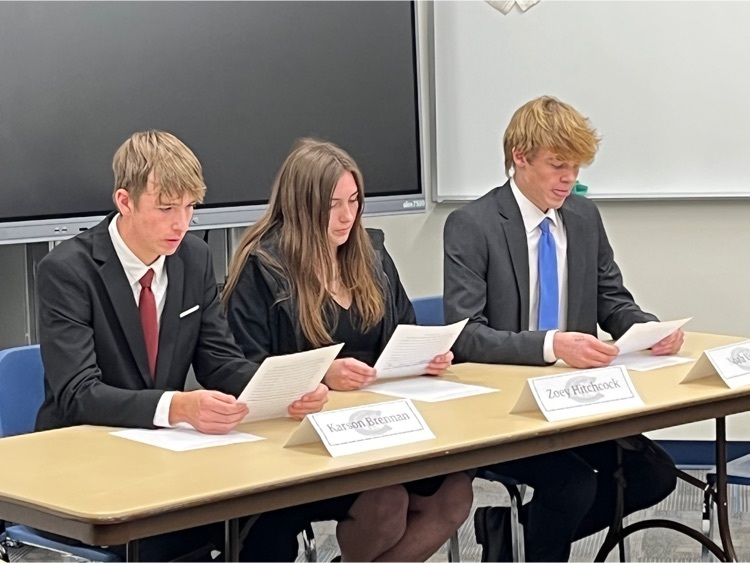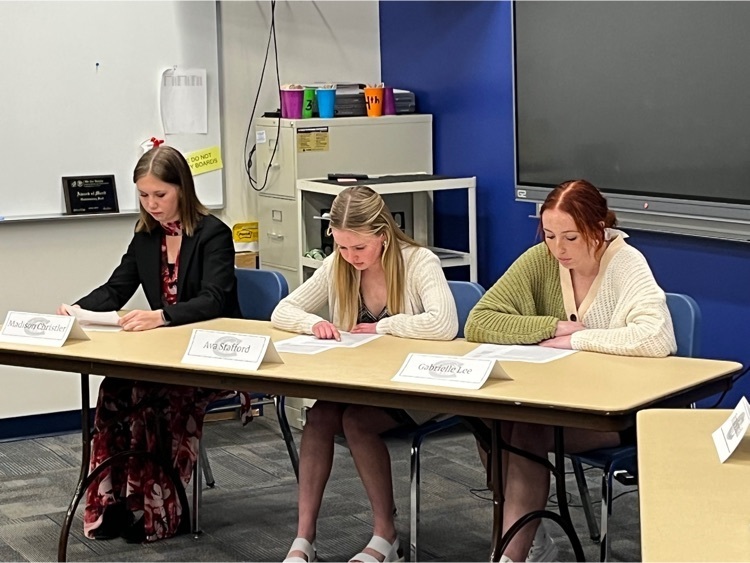 Congratulations to our very own Mr. Tony Hult. He was recently awarded the 2021-2022 HIGH SCHOOL WYOMING ATHLETIC DIRECTOR OF THE YEAR as well as the 2021-2022 NANCY NAKAHARA DISTINGUISHED SERVICE AWARD. Thank you for all you do for our kids Mr. Hult. Go Broncs and Fillies!!!