CHS ARTIFICIAL TURF. The artificial turf is GONE. We had a huge turnout this morning.

CHS ARTIFICIAL FIELD TURF...The Cody High School stadium field is being removed for installation of a new turf field. The old turf is being offered to our community on a first come first serve basis beginning on Monday, June 13th thru Thursday, June 16th. We will have maintenance staff available to load your trailer. Pick up times are: Monday thru Thursday from 9:00 am-noon. Turf will be available in rolls of approximately 15 feet x 80 feet estimated at 2500 lbs. per roll. You must take an entire roll. We will not charge for the turf, however, donations can be made to the Cody High School Activities Office. If you have any questions please contact the Activities Office at 307-587-6110.

Good evening, This message is to remind you that on Thursday, May 26, the last day of school for students, we will have early release. The district will follow the typical Friday start and end times. Thank you!


Park County School District 6-RELEASE TIME FOR THURSDAY, MAY 26, 2022 On Thursday, May 26, 2022, the last day of school, we will have early release. The district will follow the typical Friday start and end times on that day. Thank you!

Administrators will start looking at school placements for incoming kindergarteners for the 2022-2023 school year after May 6th. For those with kindergarteners for 2022-2023, please make sure they are registered by the end of the day on May 6th to ensure they are considered for placements at schools. Please go to the following page for more information:
https://www.park6.org/page/kindergarten-registration-for-2022-2023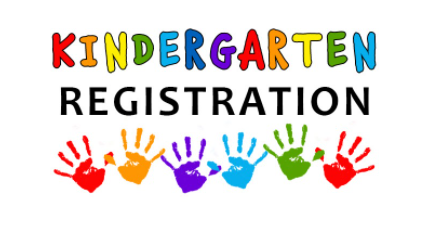 Public input sessions about Big Horn Ave! Everyone is encouraged to participate - community members, parents, and students. Individuals are encouraged to complete the survey, use the interactive map to mark locations/add comments about issues on Big Horn Avenue. The survey and interactive map follow the information in the link. The Open House accepting comments will be held at Cody City Hall on Wednesday, April 13 at 5 pm or 6 pm in person or virtually.
https://storymaps.arcgis.com/stories/9dc89801d7504b2e8b0ef6978e416dd9





Parents & Guardians, This Wednesday, February 9, Mr. Krone from DMTI will be holding a parent training on Multiplication Fluency. The training will take place from 5:30-6:30 p.m. This meeting will be held in person in the Park 6 Boardroom as well as via Zoom at
https://us06web.zoom.us/j/81976920022
We hope to see you there.

Park 6 Parents & Guardians, Please check your email or our Facebook page for an important announcement regarding a change in our COVID protocol. Thank you, Tim Foley Interim Superintendent


In March 2021, the American Rescue Plan (ARP) act was signed into law, dedicating funds for K-12 schools through Elementary and Secondary School Education Relief (ESSER) III funds. As a result, Park County School District #6 is eligible to receive $5.9 million in one-time federal funds. The purpose of these funds is to help maintain safe and effective operations of our schools and address the impact of the COVID-19 pandemic on learning and student social-emotional well-being with at least 20% of the funds used to address learning loss, mental health, and student well-being. Park County School District #6 is in the initial phase of applying for these funds. We are seeking feedback on how the district should spend these funds once they have been awarded. Please provide your feedback by completing this short survey. Your input is extremely valuable. Survey Link --
https://forms.gle/HaBp37cVug94hTXw9

Please check out this sponsorship opportunity. CHS is seeking sponsors for the purchase and installation of a new video scoreboard for Spike Vannoy Stadium. You may find out more information by clicking the link below.
https://express.adobe.com/page/kp6dSBboo5kEX/


Good Afternoon Park 6 Families, Park County School District #6 has become aware of a troubling post that has been shared widely this week on the social media platform, TikTok. The post refers to inciting school violence, including gun violence and is now spreading to multiple social media platforms. Language in these posts include, "for every school in the USA, even elementary," on "Friday, December 17." We take any possible threat to school safety seriously and are closely monitoring the situation. The post appears to be part of a national TikTok trend and did not originate in our school district. We have heard reports from other districts that the same post is circulating in their schools. Additionally, the district has been in contact with the Cody Police Department regarding the post. We will have an increased police presence in our buildings on Friday as an added precaution. This situation serves as a good example of why it is important to avoid sharing posts online that refer to school safety/ threats. Even if they are not credible threats, they can cause a great deal of stress and anxiety for our students, families, and staff. We ask our families to monitor their children's social media activity. Please speak with your students about proper behavior online and the severity and repercussions of sharing threats of this nature. If you or your child become aware of any potential threat posted to social media or anywhere else, please notify a school staff member or trusted adult immediately. As always, thank you for your partnership as we work to ensure a safe, secure, and positive learning environment for our students. Sincerely, Tim Foley Interim Superintendent